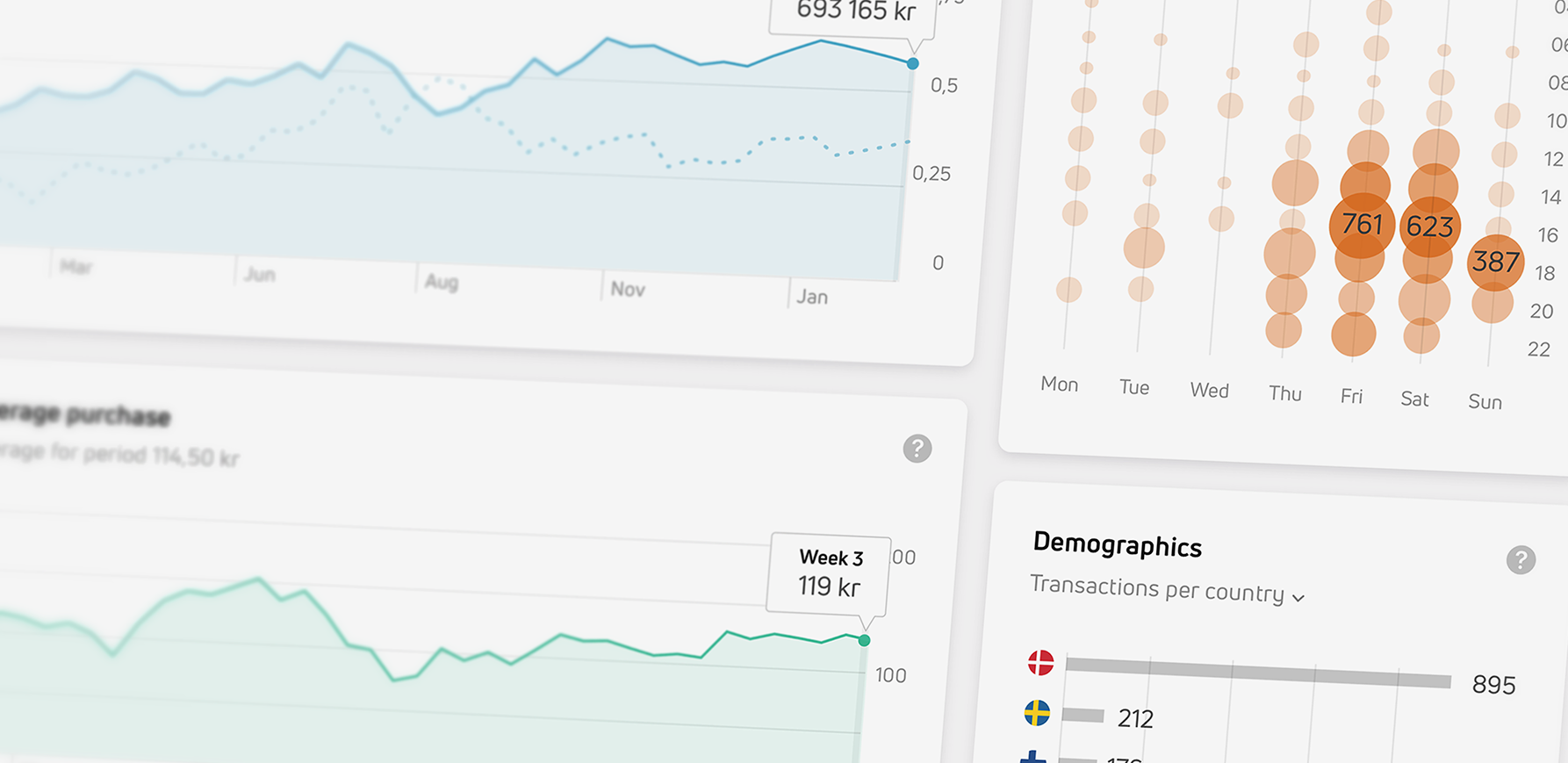 UX/UI Designer, 2018.03 - Current, All work displayed is my own
Nets Innovation Hub is a separate business unit under Scandinavian technology company Nets. I worked as a design lead mainly creating digital services for both web and mobile, as well as taking part in shorter innovation focused projects with a longer outlook and a more experimental process and outcome.
Creating an accessible design system
Working at Nets I have been part of the development of the Nets design system, including designing and organizing the actual components, creating a structure where they live and setting in place a governance model to allow the system to be continuously challenged and developed by the team.
From concept to launch
Working internally at an organization such as Nets have increased my understanding of what it takes to take a project all the way from the very beginning to launch. This includes working within and also challenging the agile model, communicating and working with outsourced development teams and aligning and communicating with internal stakeholders.