UX/UI Designer, 2018.03 - Current, All UI work displayed is my own
Following several mergers with large payment companies in Europe, this project was a major part of establishing Nets as a major player on the European payments market. The team was tasked with creating a new platform for Nets customers around the continent combining legacy products as well as doing research and uncovering new needs and opportunities.

Growing pains and a fragmented portfolio
Acquisitions and disconnected teams within the organisation had led to a fragmented portfolio of products. Being part of the new and quickly expanding team at headquarters in Copenhagen another goal of this project was to spread a user centric mindset and a more systemic approach to design into the organisation.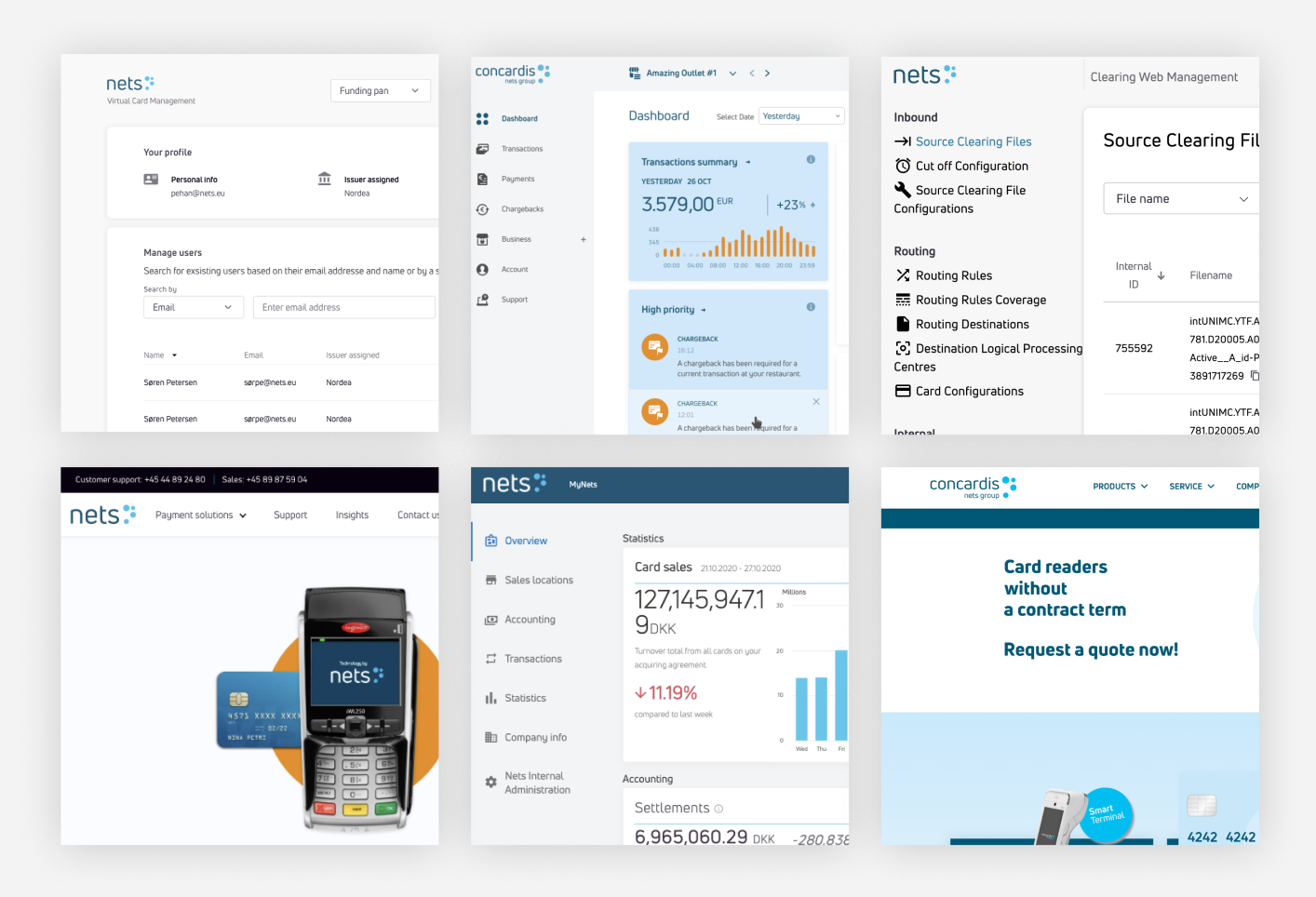 Brand refresh and an all new design system
As part of the project I led an initiative to create a new cross-platform design system. This included designing and organising the actual components as well as setting up a governance model to allow the system to be continuously challenged and developed by the team.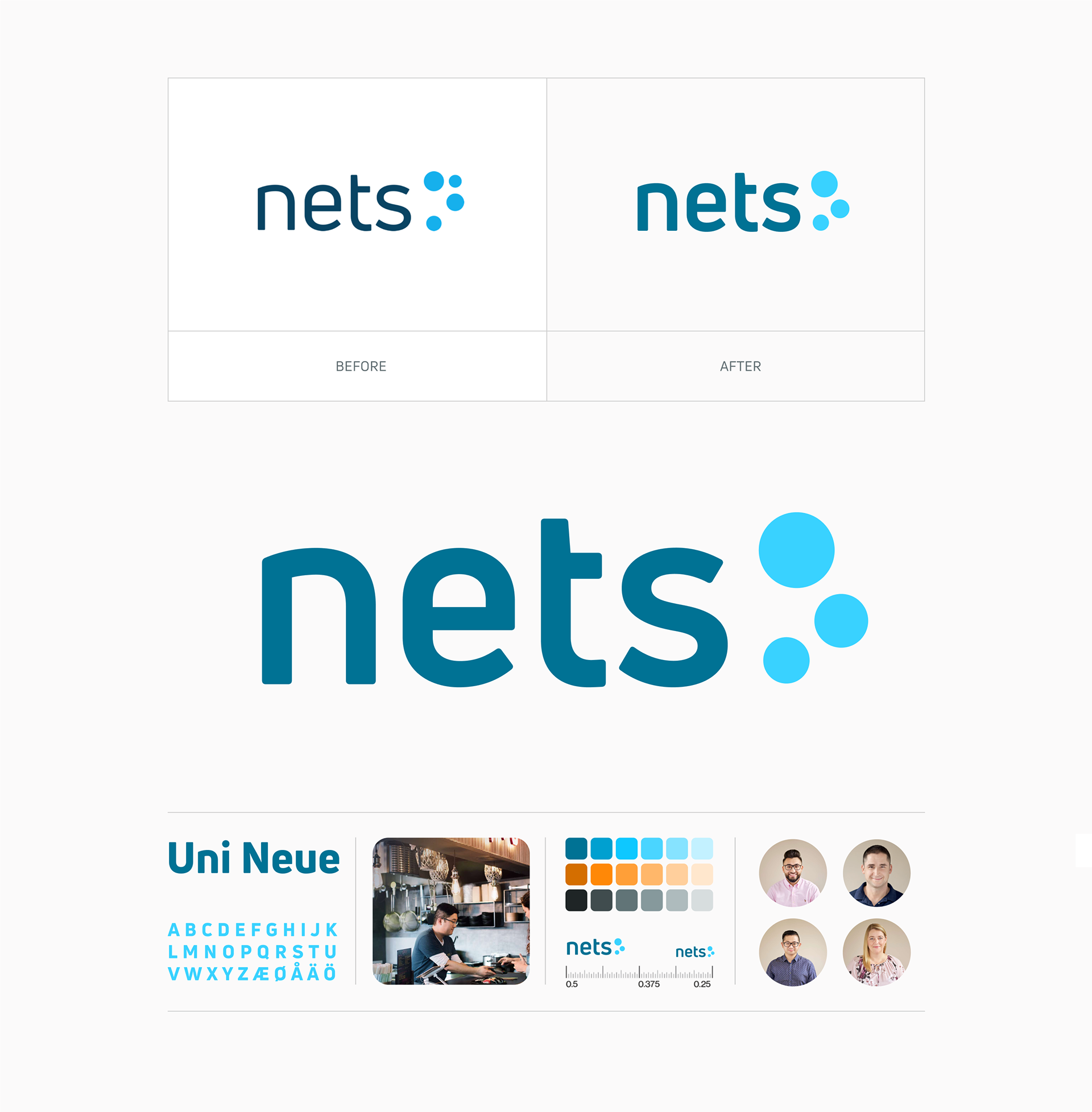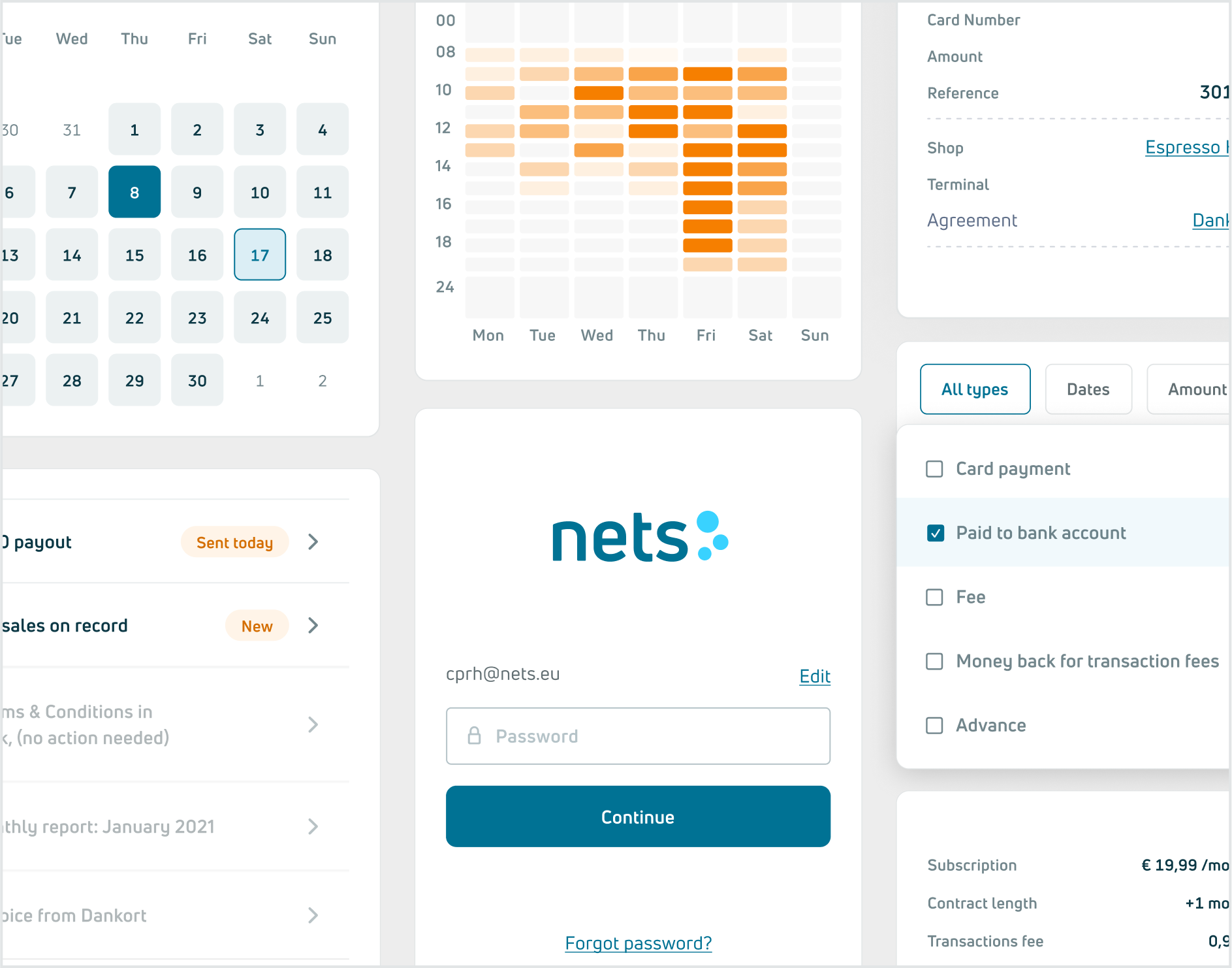 From concept to launch

Working in-house at an organisation as Nets have increased my understanding of what it takes to take a project all the way from the very beginning to launch. This includes working within and also challenging the agile model, communicating and working with outsourced development teams and aligning and communicating with internal stakeholders from varying parts of the organisation.
Research trips and in-depth interviews with customers across Europe formed the basis of the the project which is not just a revamp but a complete overhaul bottoms up. This was followed up by reviewing analytics data as well as prompting users to give feedback with short surveys built into the products, which were also driven by the design team.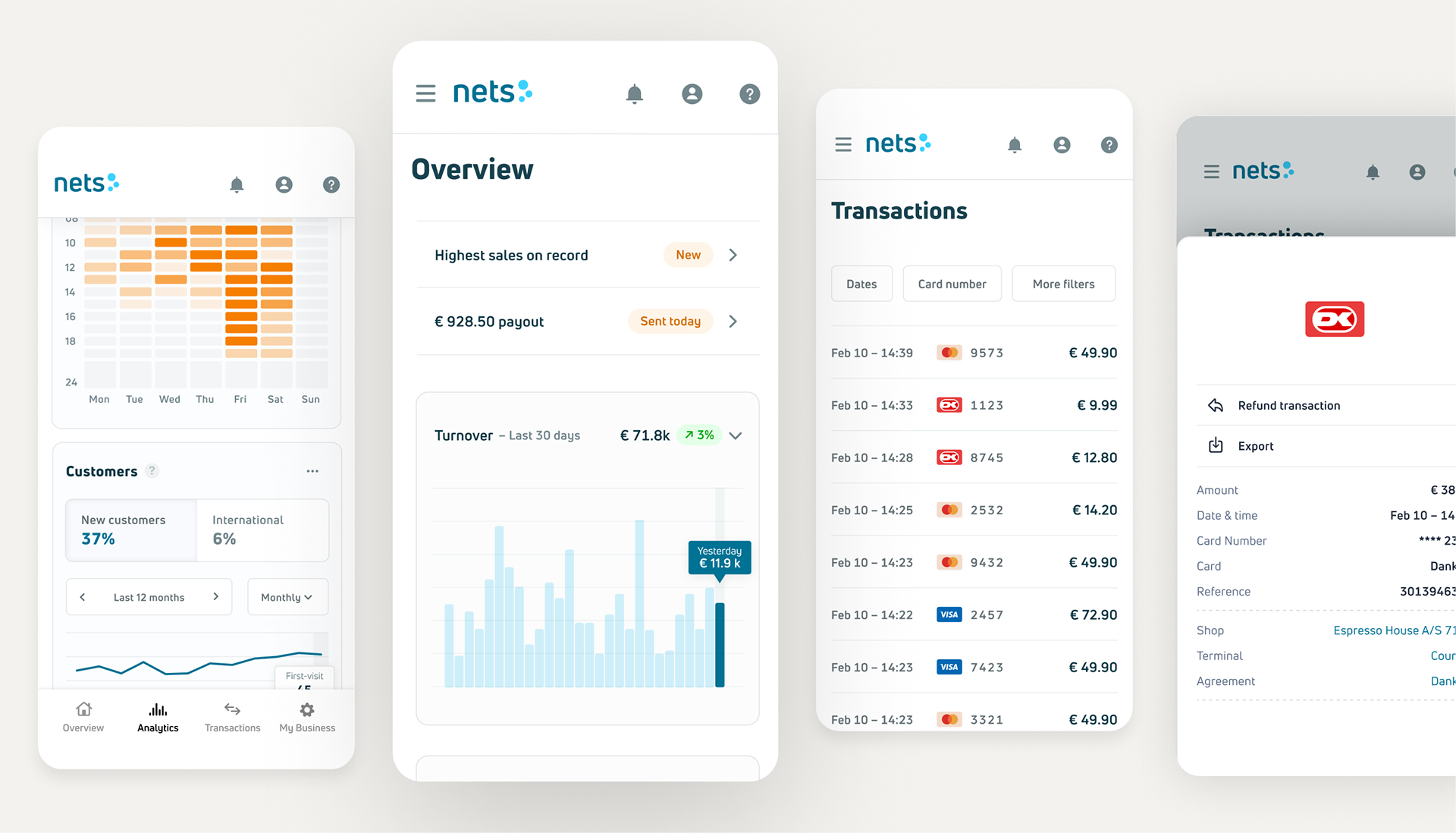 App first to launch
The first product based on the new system was the iOs and Android app launched for the nordic markets in 2019. The good reception of the app led to it being chosen to be the platform going forward for the rest of the markets in Europe. Development for the web solution as well as a new onboarding experience started in 2020.