Individual project, 10 weeks, Copenhagen Institute of Interaction Design, 2017
Do you have a good relationship with your phone? Whether you think you do or not, this app wants to make you re-evaluate the time you spend with it and with technology in general. By analysing your time spent on different apps it nudges you with provoking insights, as well as compare your habits with that of others. It also provides a set of detoxes that makes it playful and challenging to change your habits.
"In the future I think people will grow up a bit.."
The most surprising learnings from the research for this project and from talking to people about their relationships with their phones and other devices was how much everyone had to say, and how troublesome many found this relationship to be.
Furthermore, expert interviews with psychologists, and interviews with experts on addiction and addiction treatment provided insights into the drivers behind behaviours described by participants. In the concept phase, different concept directions were shown to the same users and also tailored to them based on the outcome from previous interviews.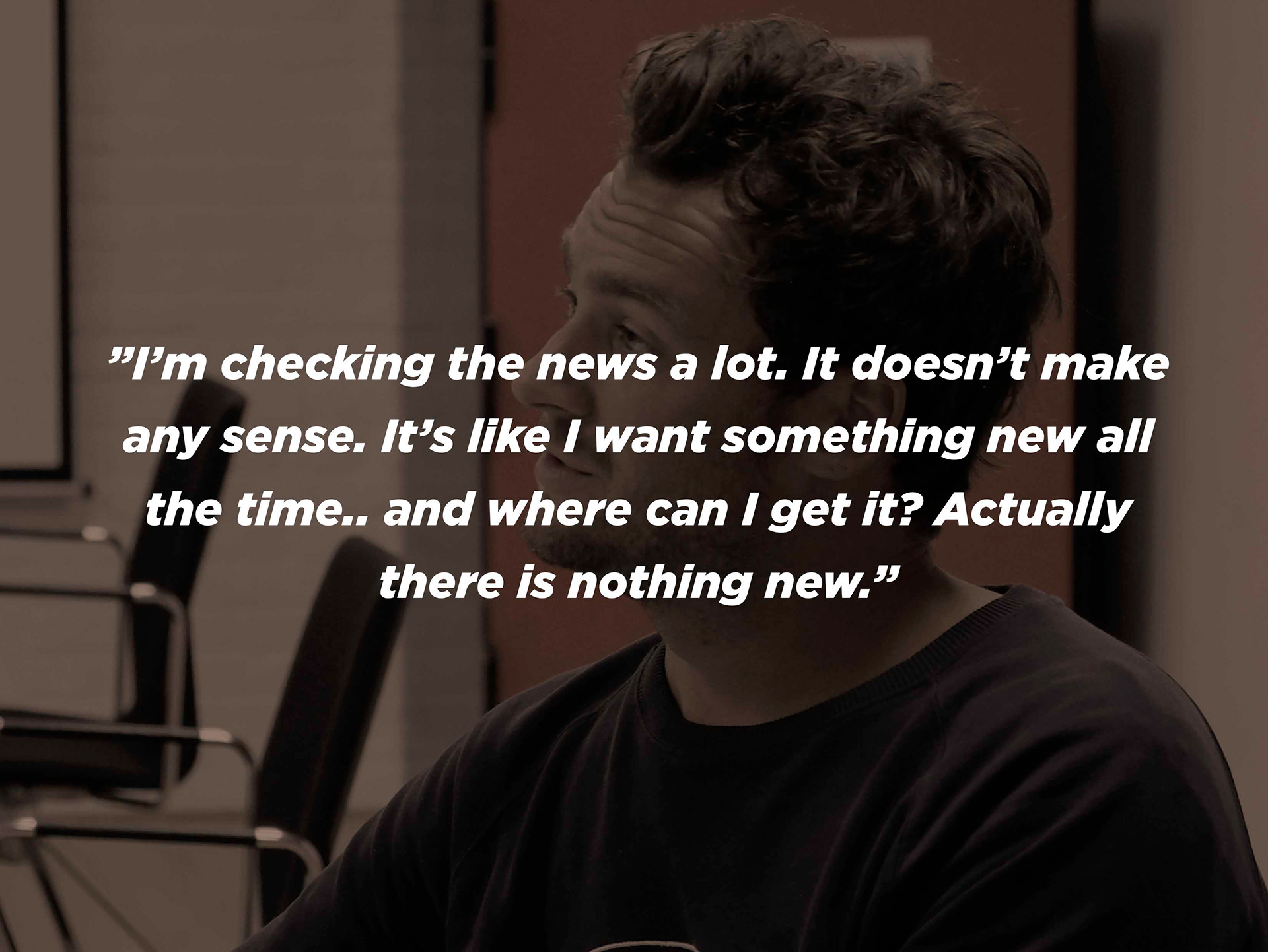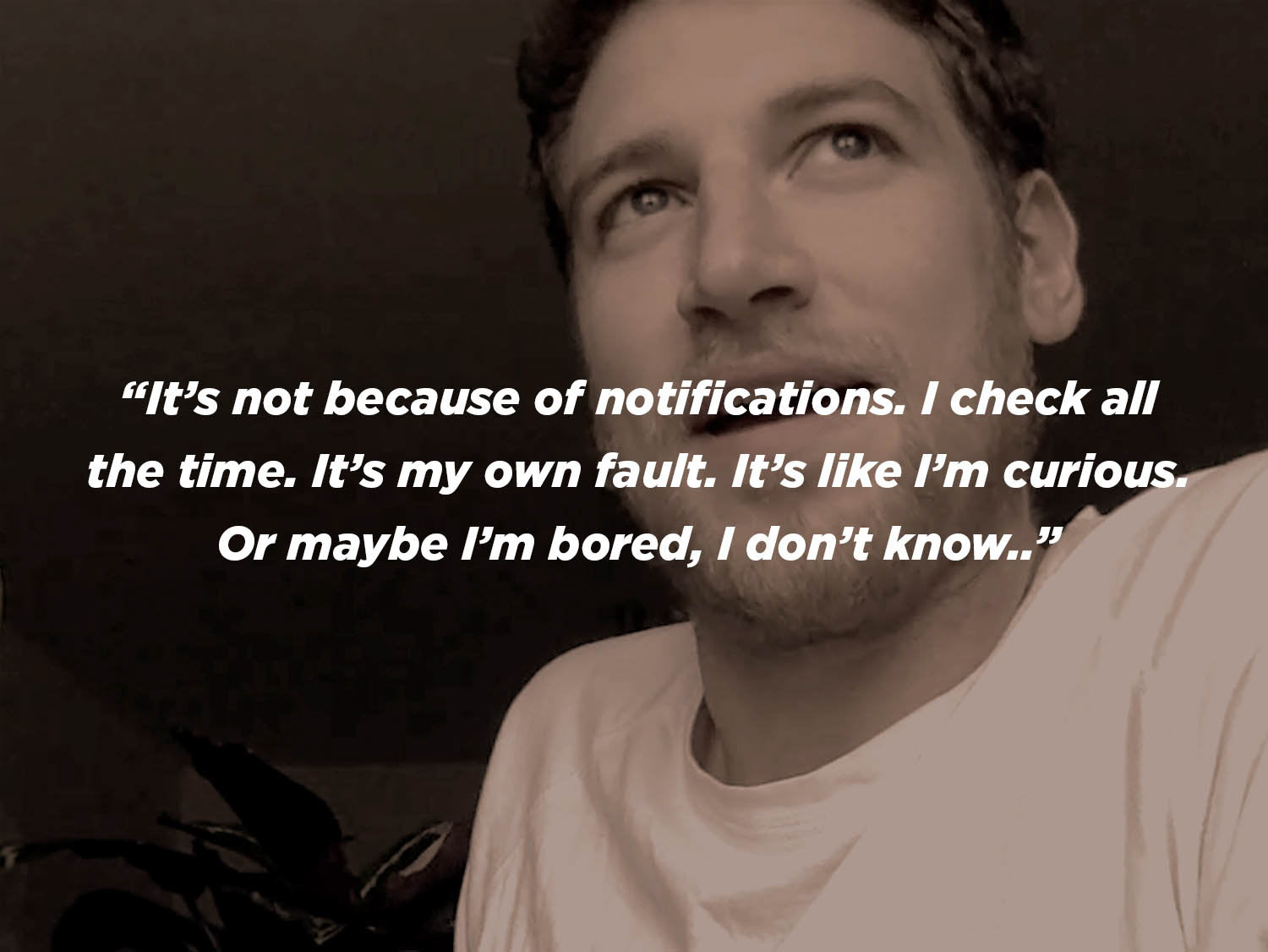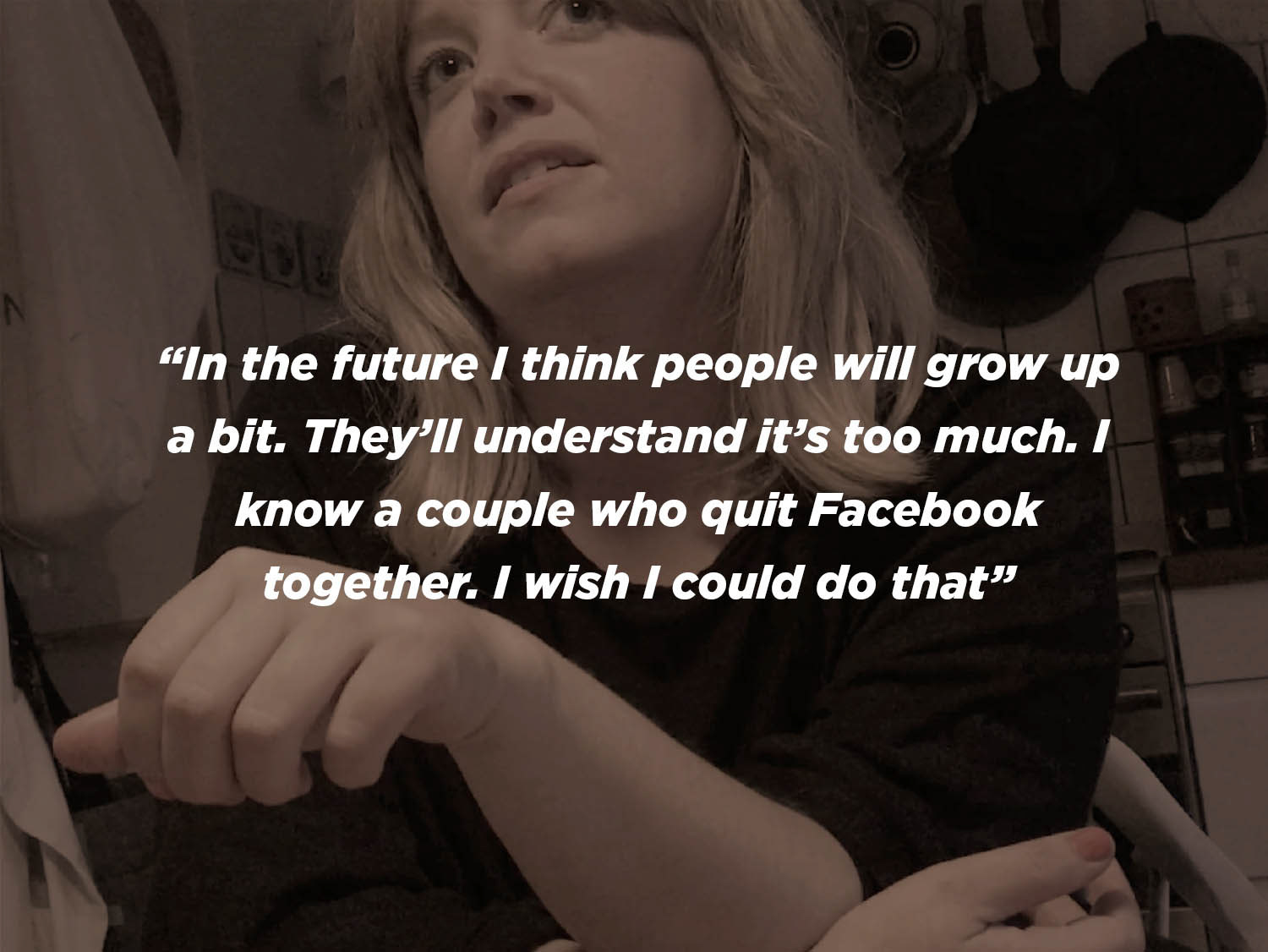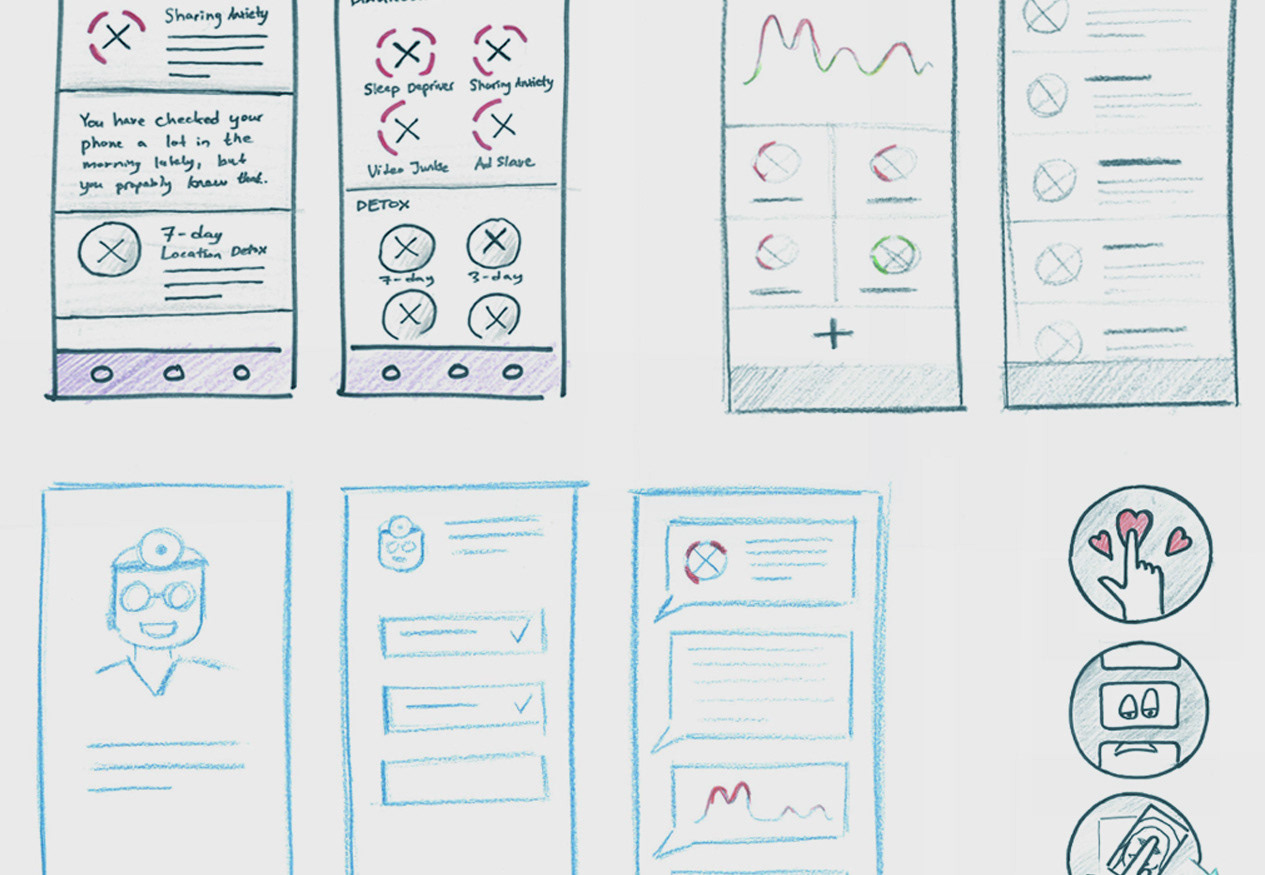 Are you spending too much time reading the news or swiping on dating apps?
Hooked will (if you allow it of course) collect your usage data from your phone and browser. But rather than just compiling into some neat graphs it will take a more active role and diagnose your behaviour. It does so by comparing it to a pre-determined baseline, and compare your time spent with the averages of other users.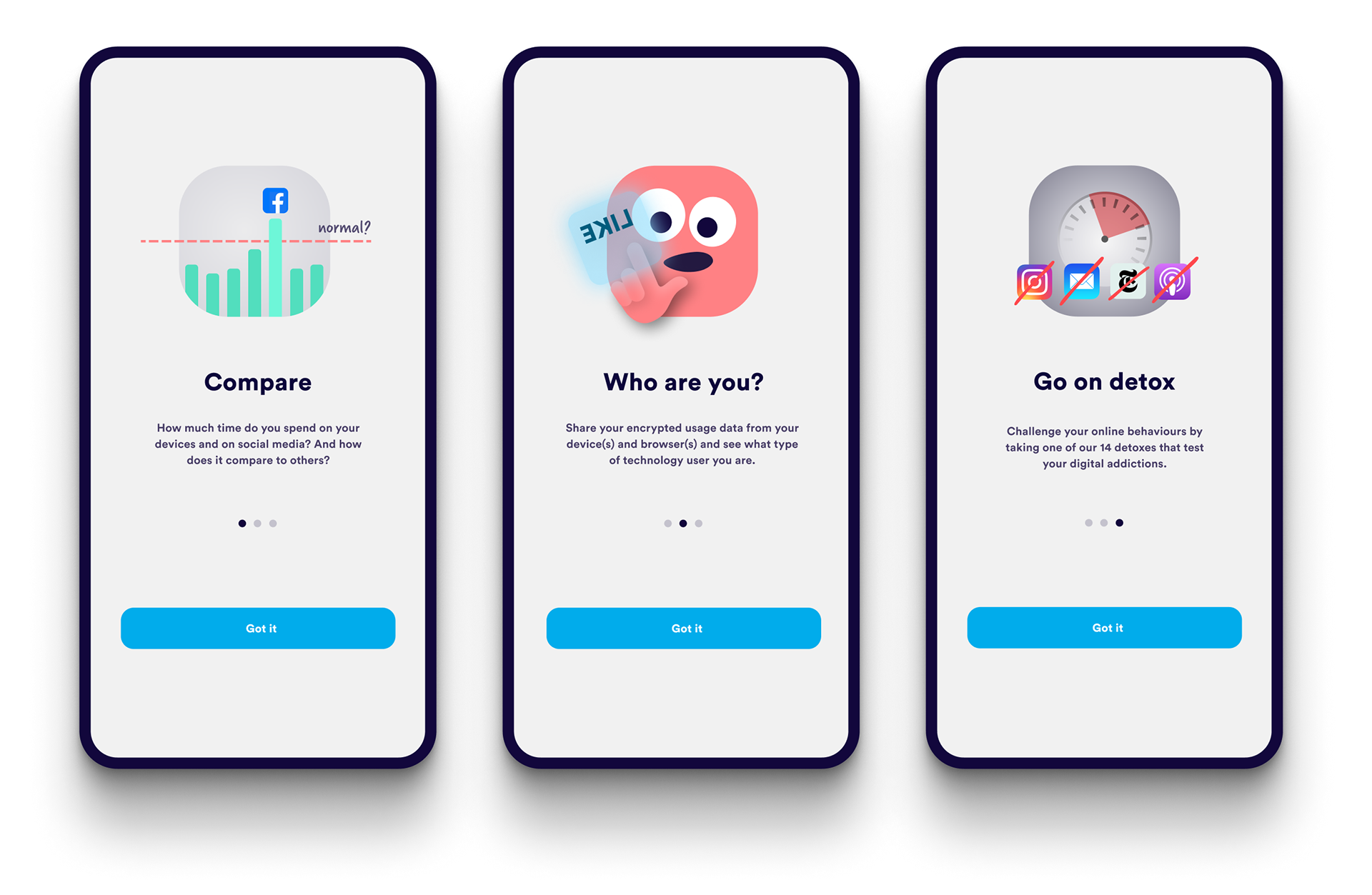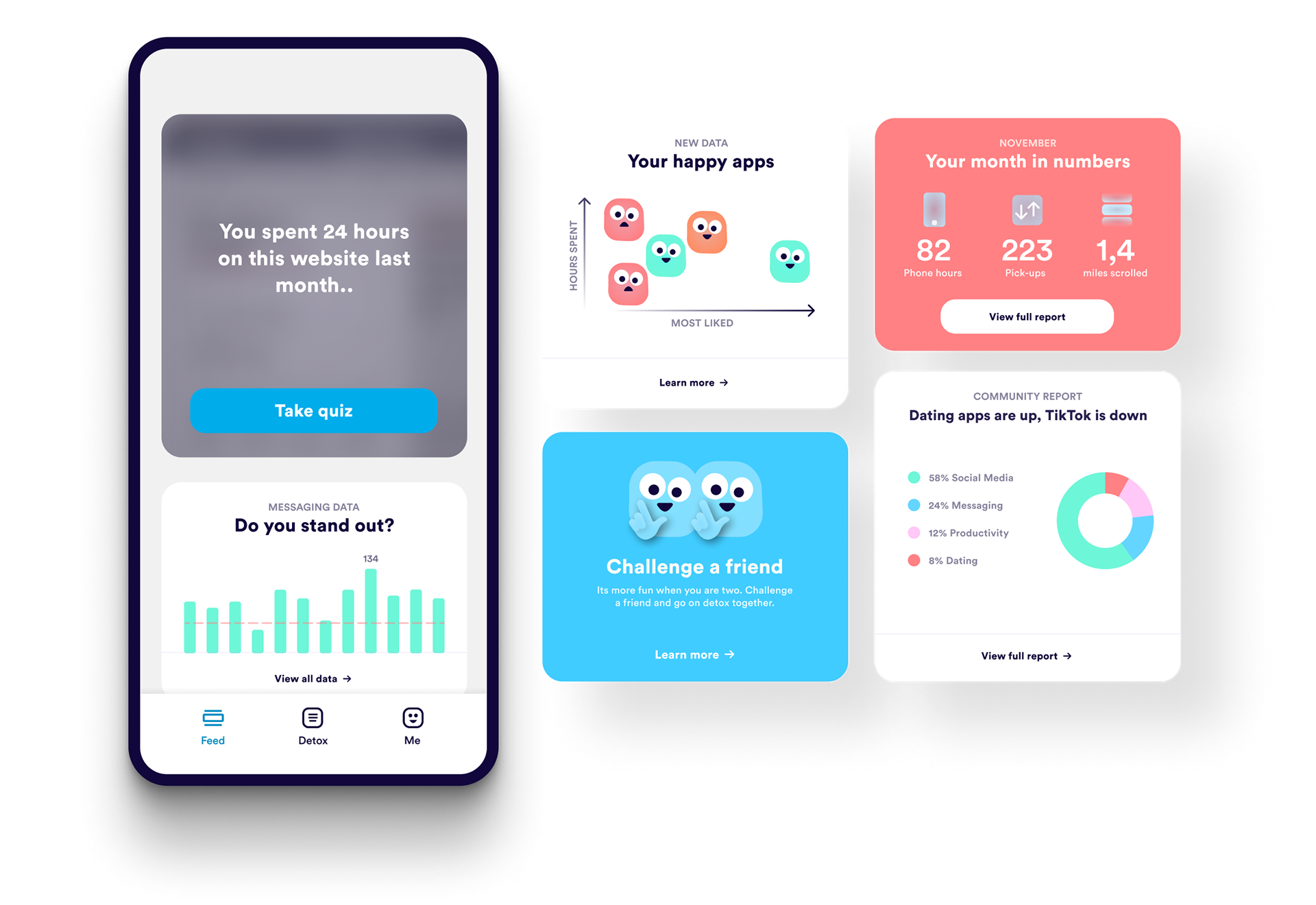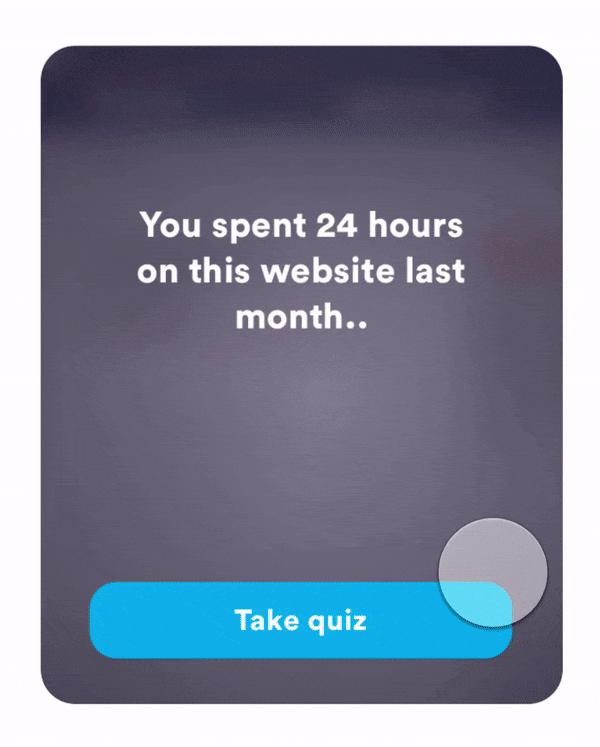 A set of detoxes that make it fun to change unwanted behaviours
Beyond helping you keep track and making you reflect, Hooked also provides you with some detoxes to change your habits. These make use of the same techniques and patterns used by companies to hijack your attention, but with the opposite goal of giving you control of the time you spend.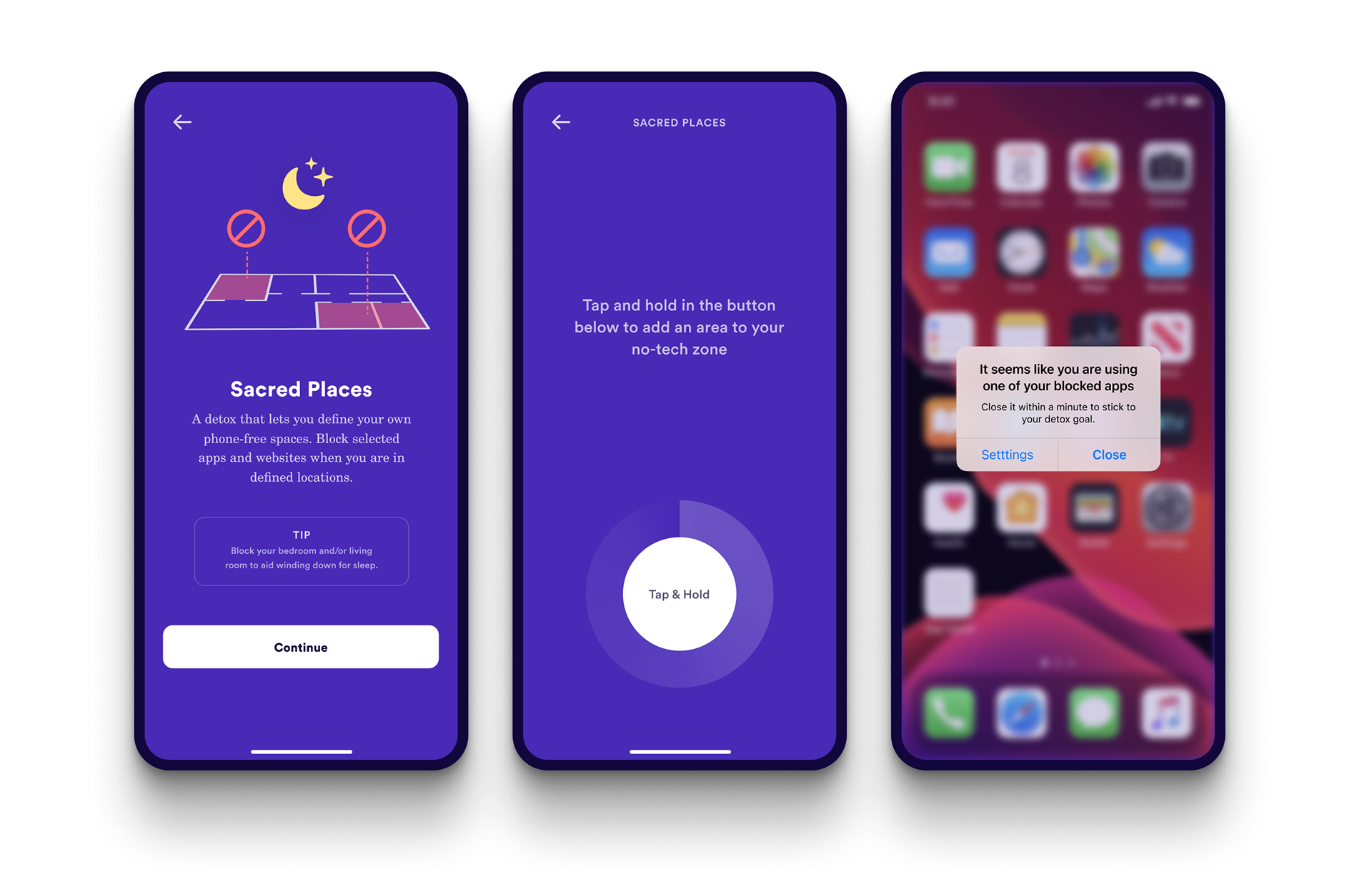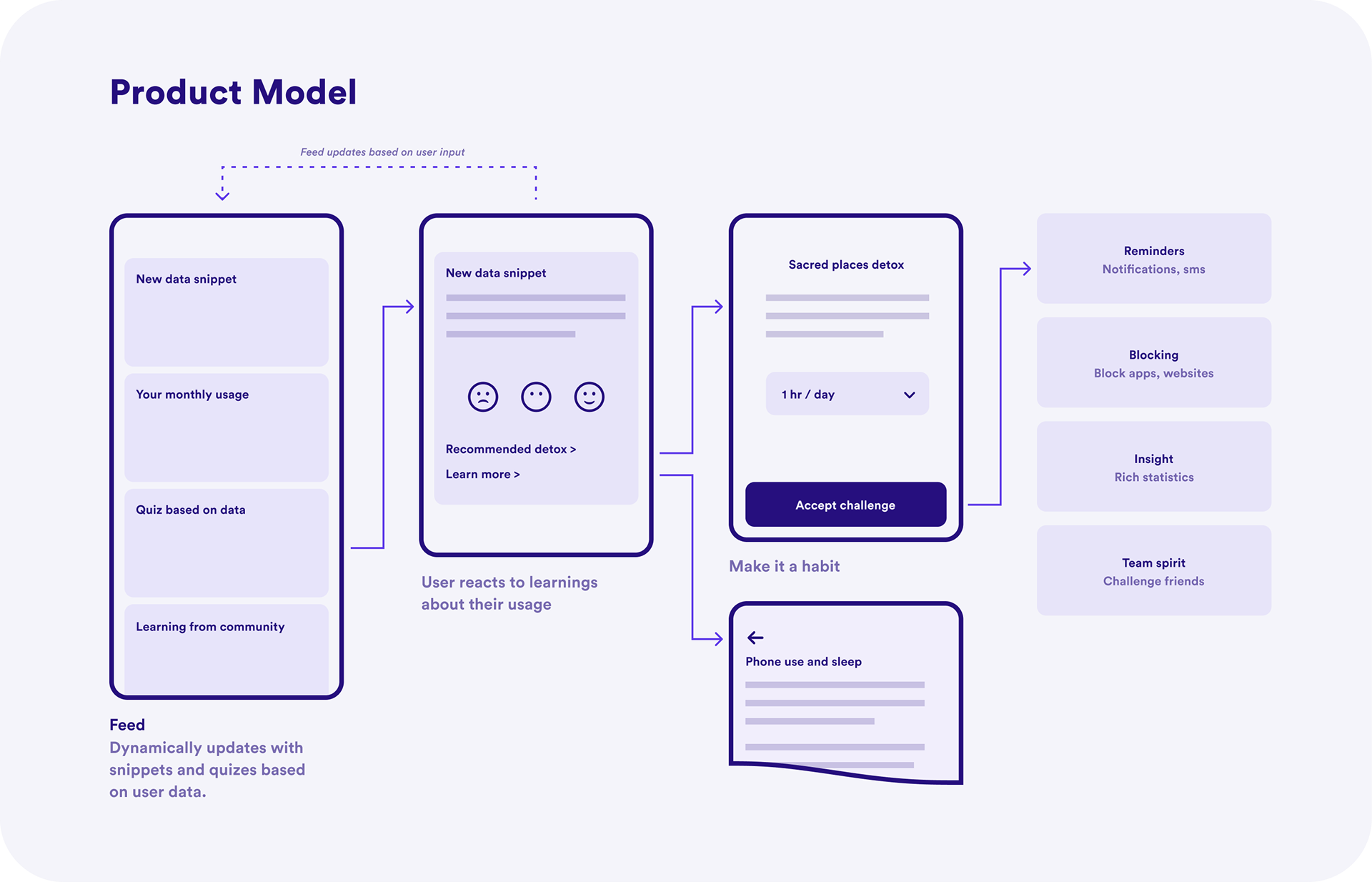 Language and visuals that provoke reflection
By using humour and playful visuals, Hooked attempts to make these topics more fun and approachable. It also aims to make it easier to start a real-life conversation about ones own behaviours.