2 weeks, Copenhagen Institute of Interaction Design
Food Lab is an app that utilizes computer vision in order to make it quick and fun to learn about food items and their ingredients. But unlike similar applications Food Lab doesn't try to prescribe a single answer to what is healthy and what's not. Instead, it allows users upload their own insights about different foods and then leaves it to the community to vote for what is most relevant and important.
Food Lab is easy to use - simply point the camera, press the button and wait for the results. Graphic elements such as the pixelated effect communicates to the user what is happening in the background. The result page gives a quick overview of the ingredients and top rated insights. Scrolling down will expand the insights and allow for the user to vote, add new insights or see more details.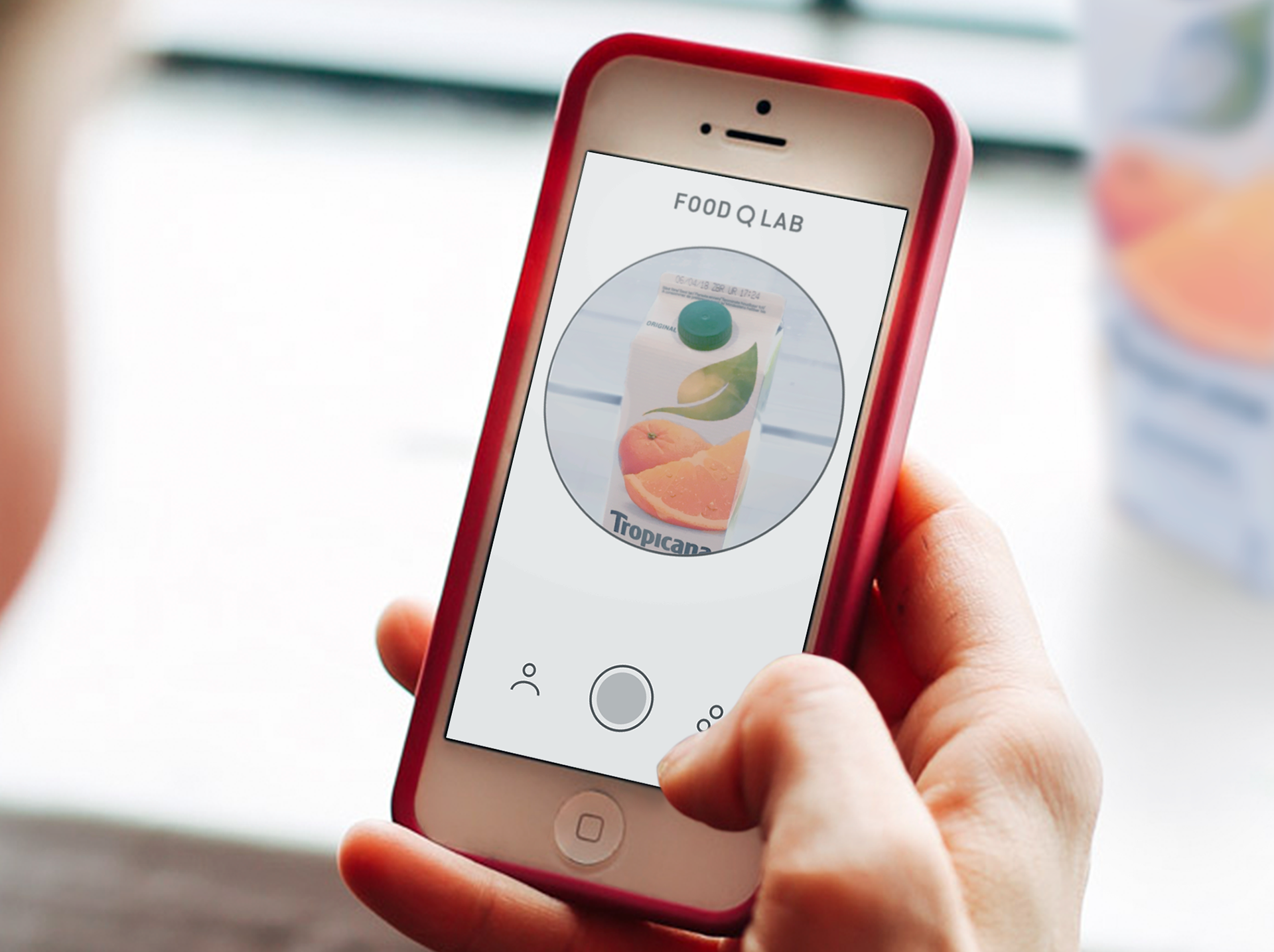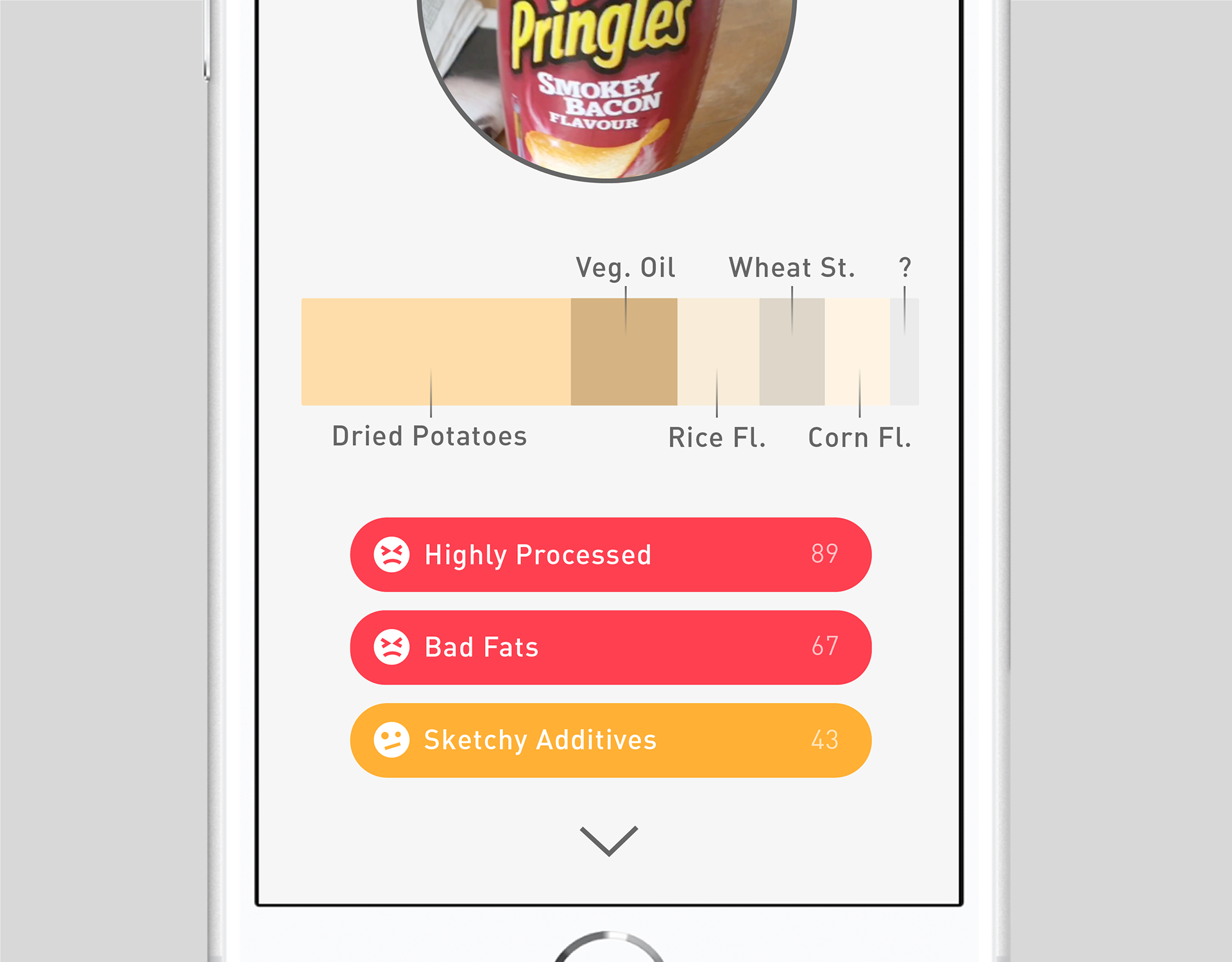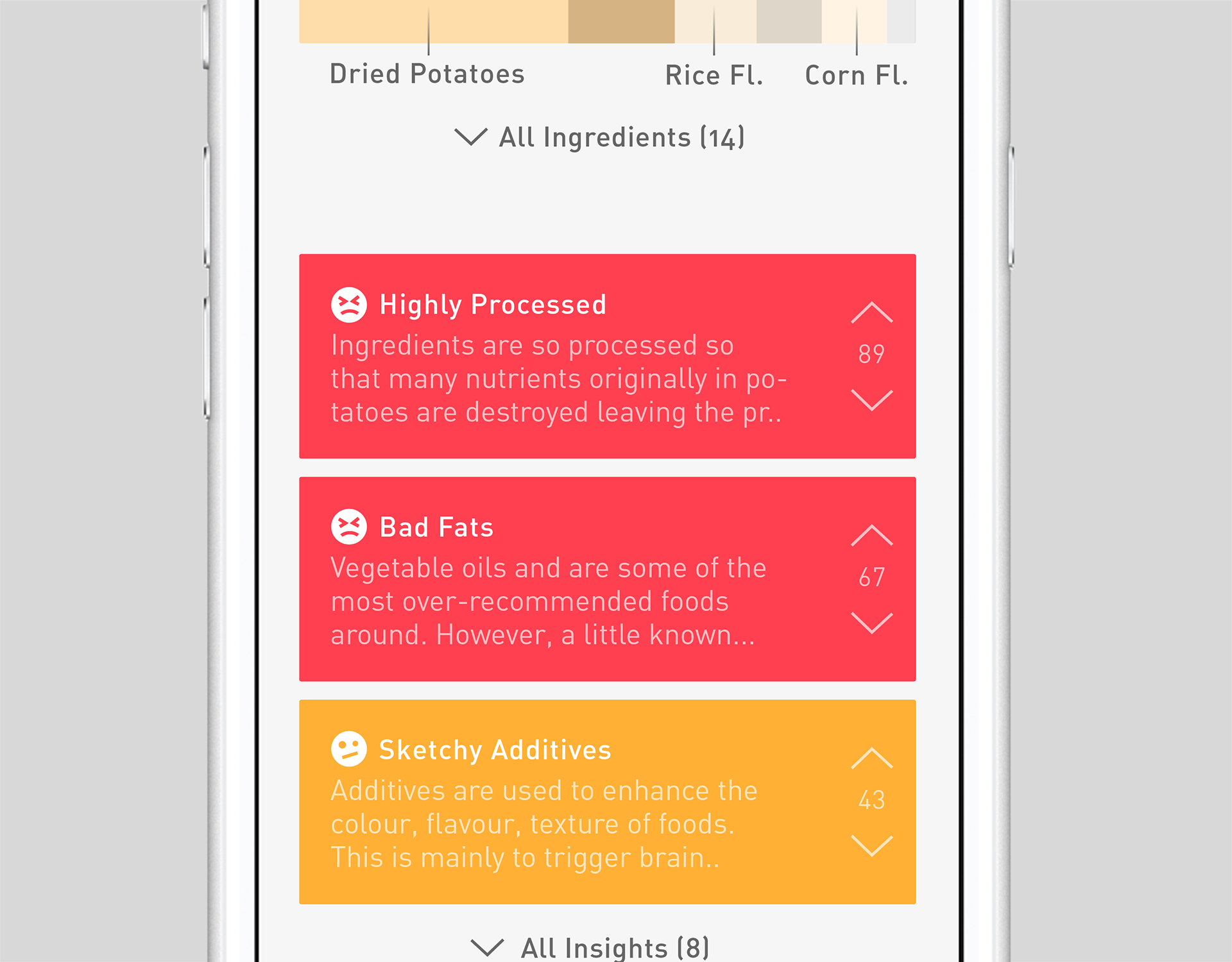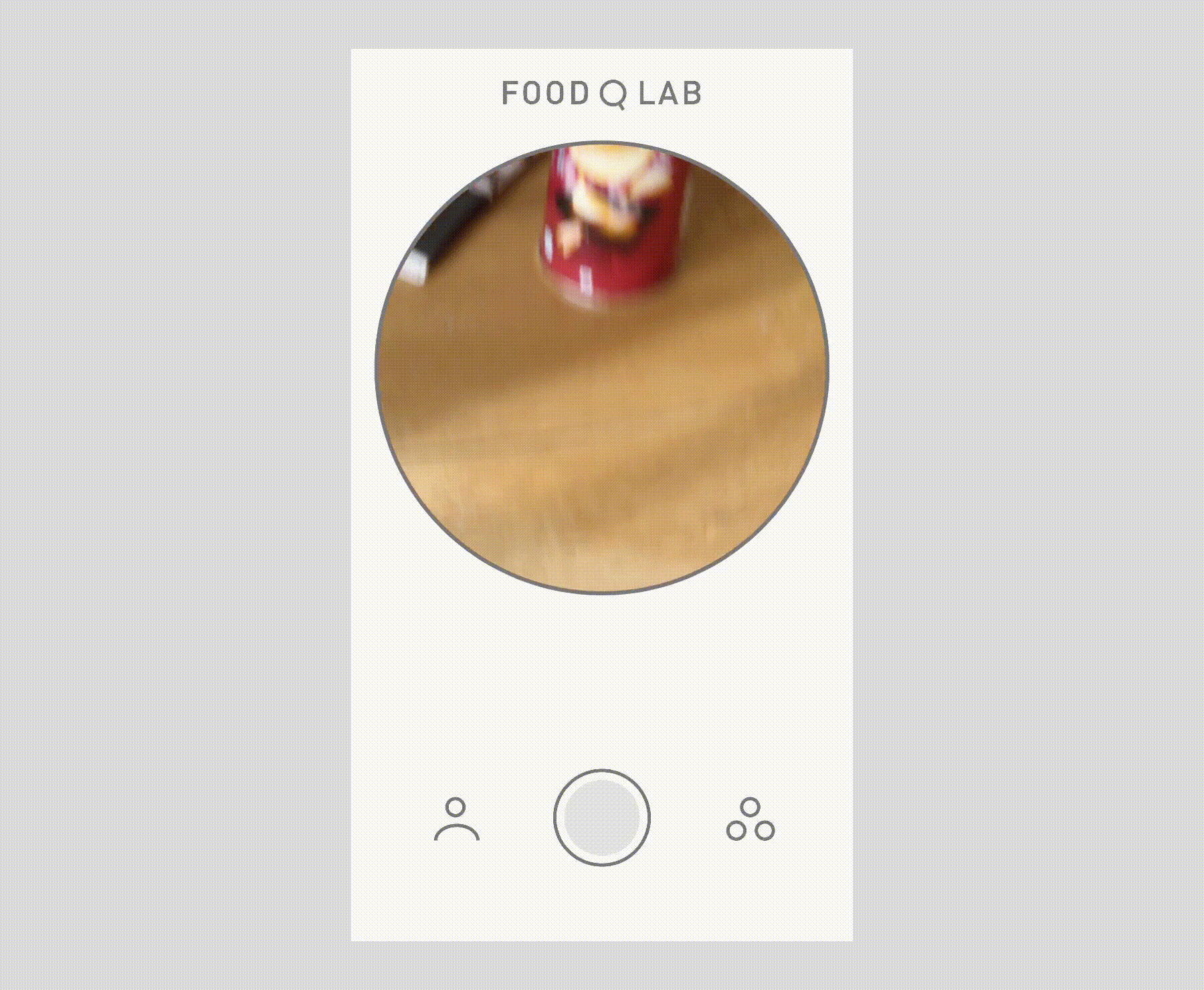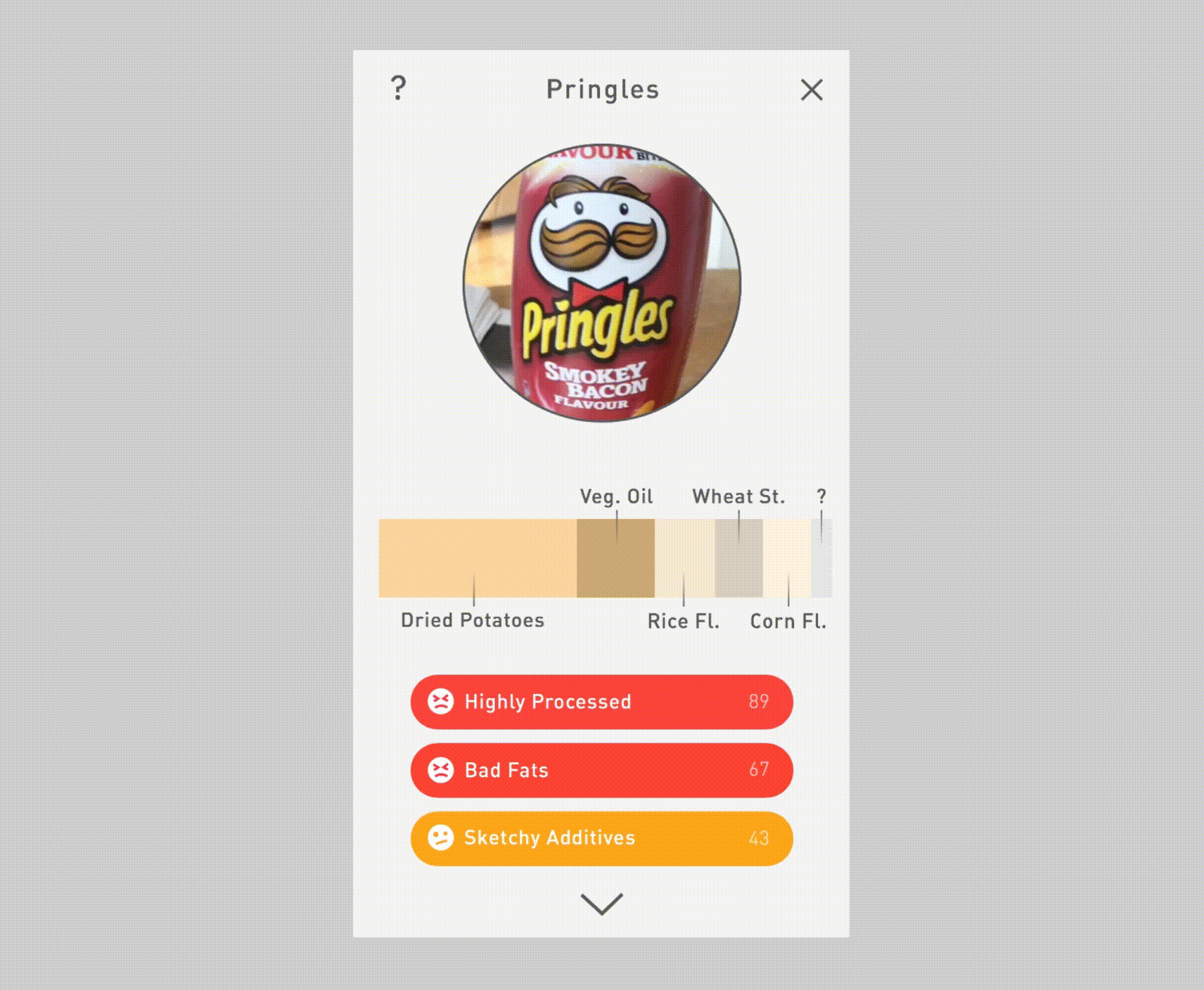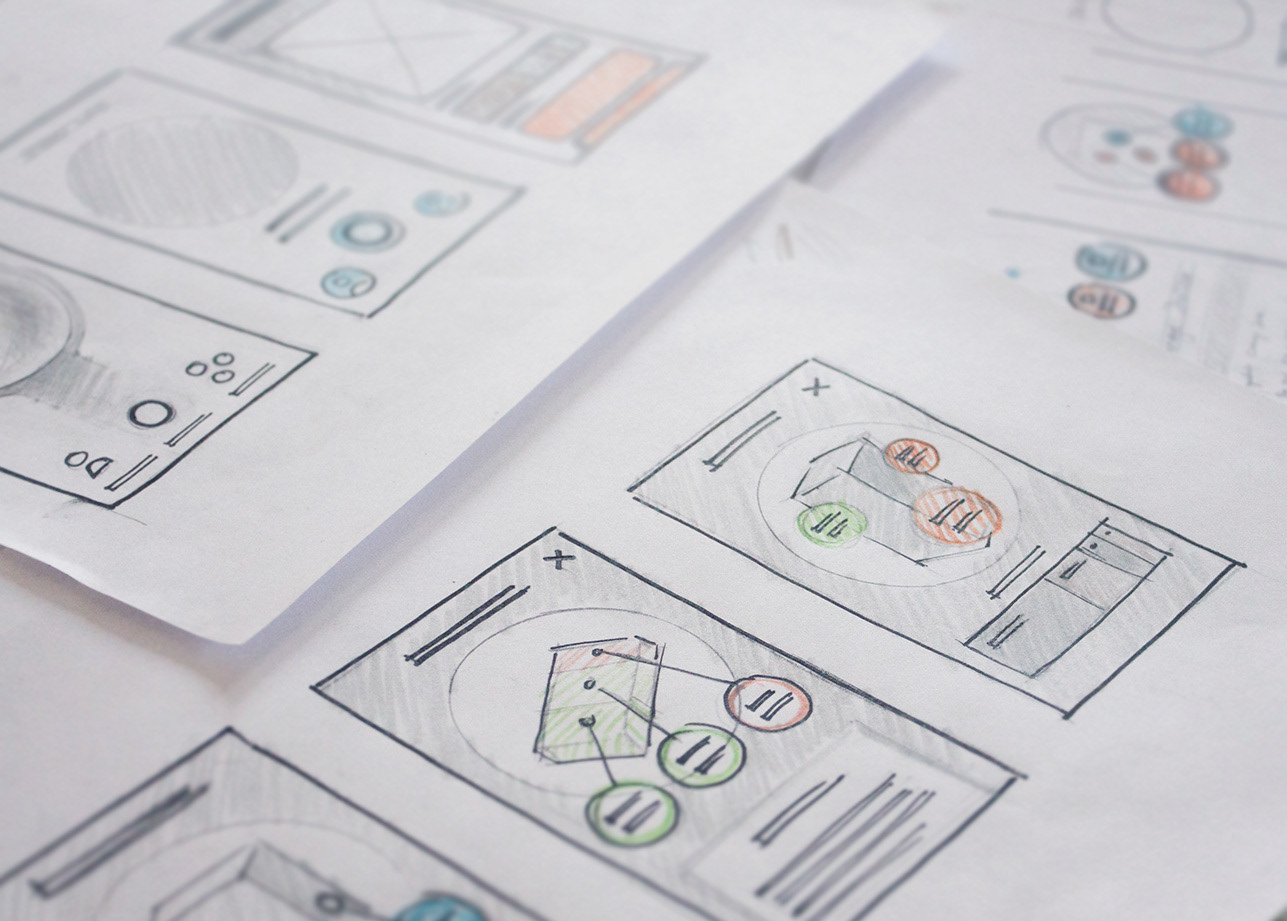 (requires Origami desktop or Origami mobile app)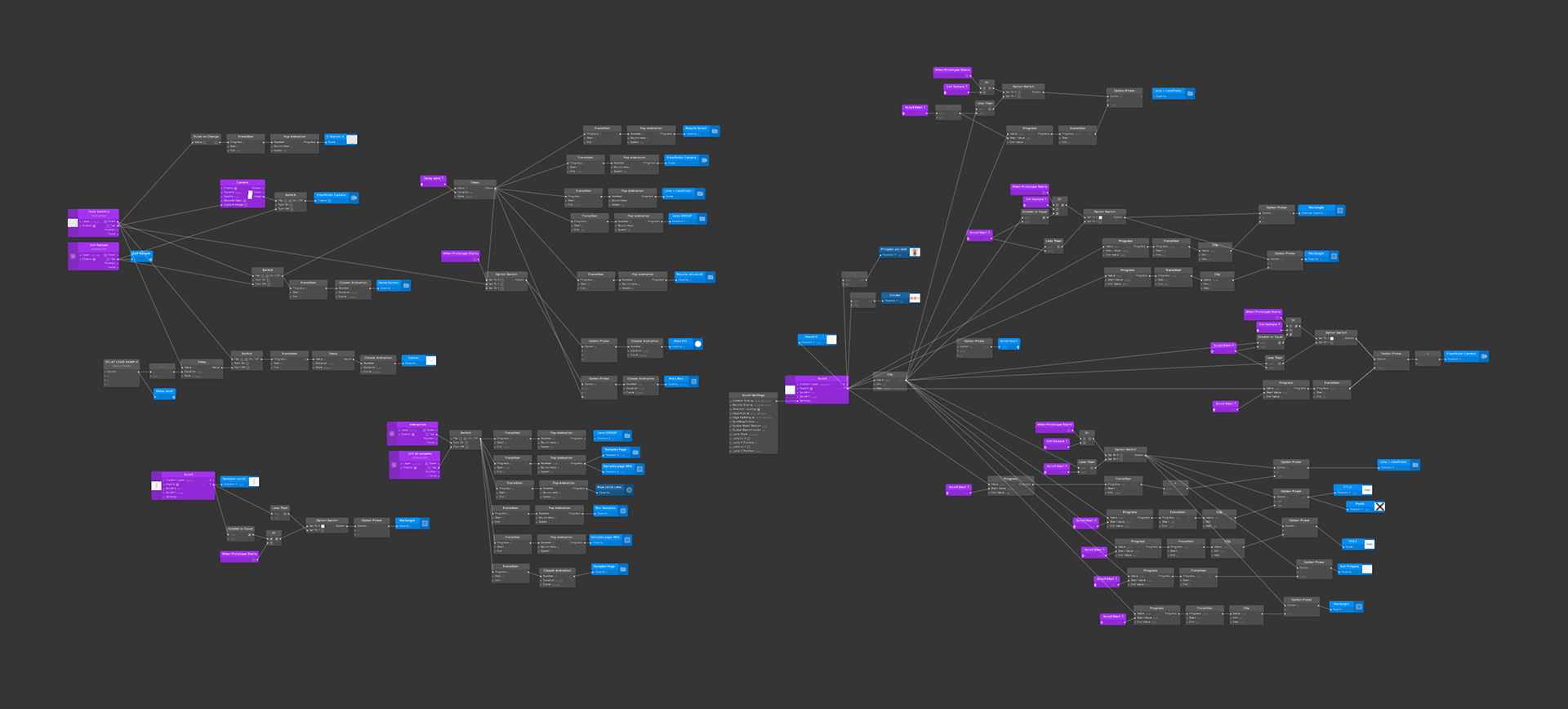 Course: Graphical User Interface, CIID, 2017
Guided by: Matt Nish-Lapidus, Blair Johnsrude, Frank Rausch