Copenhagen Institute of Interaction Design, 10 weeks, 2017
Hooked

is an app that provokes you to reflect on your smartphone behaviours and challenges you to change them.
More and more people are feeling the negative impact that smartphones and computers have on their lives. This has led to debate and criticism towards governments and the tech industry. Although this is a much needed debate, there has been less focus on another important factor; our responsibility as individuals. Because just as advertising-based products have always tried to grab our attention, there is little reason to believe that the internet will become radically less captivating anytime soon.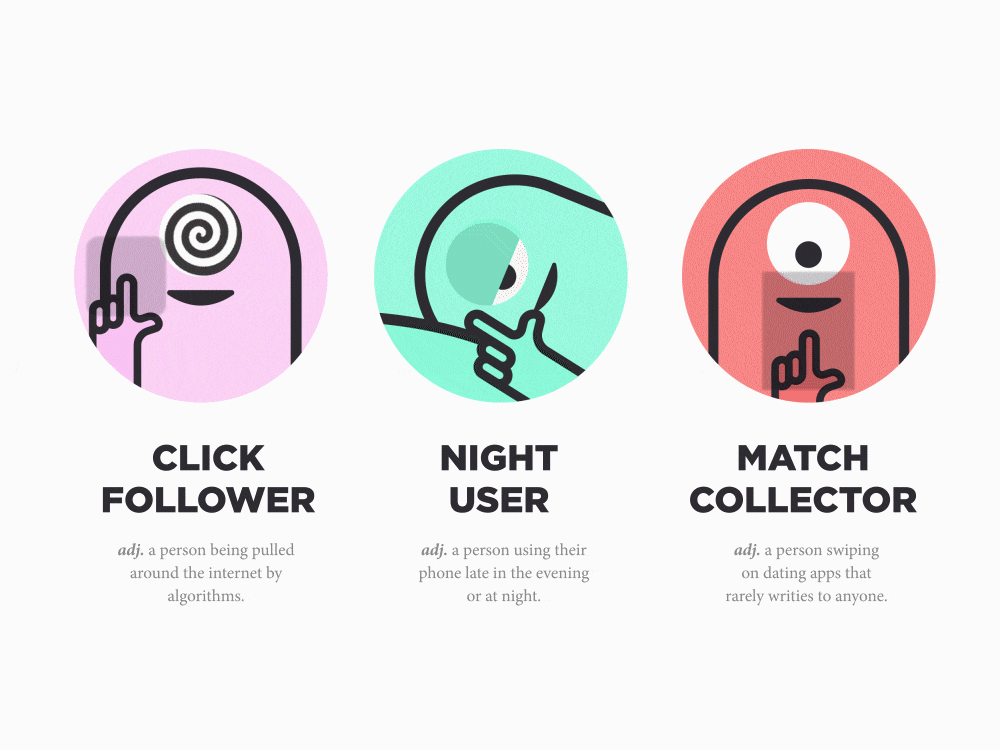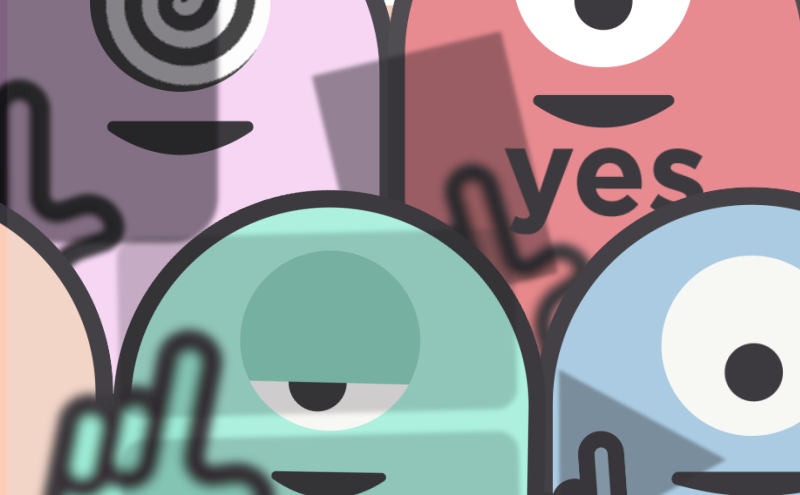 Hooked
collects your usage data in your phone and browser and presents you with an overview of the time you spend. But rather than only presenting you with quantitative statistics,
Hooked
takes a more active role and looks for patterns in your behaviour. It then compares these patterns to a predetermined baseline. These patterns are used to initiate a dialogue with the user in the shape of small prompts. The prompts try to provoke the user to reflect on these behaviours, and they also form a dialogue where Hooked learns the users priorities and modifies its algorithm accordingly.
Language that provokes and supports reflection
An important aspect of
Hooked
is its language; both the actual terminology used, and the visual style that supports it. While provoking the user to think, it also makes these potentially sensitive problems more approachable. The terminology supports the user in thinking critically about different behaviours, and aims to make it easier to talk about these with friends.
Retrieve your values
In the reoccurring prompts,
Hooked
gives pointers about the time spent on different activities. When presented with this data,
Hooked
will occasionally ask the user to evaluate that activity. By prompting the user to evaluate their activity,
Hooked
tries to get users to reflect on why they enjoy using platforms such as Instagram, and urges them to justify or question the time invested in such activities. This builds up a layer of quantitative values on top of the data. The goal of the design of these prompts is to make the dialogue with the user as friction-less as possible and minimize time investment.
Engaging tools to challenge your behaviours
The second layer of
Hooke
d consists of a set of tools to support you in changing your habits. These detoxes are based on methods that are used today to hijack our attention in order to make it more compelling for the user to take control back. As
Hooked
gets to know you, it will recommend detoxes and it will encourage the user to set realistic goals, which provides the user with a sense of achievement, an important step in realising that they are in control of their behaviour.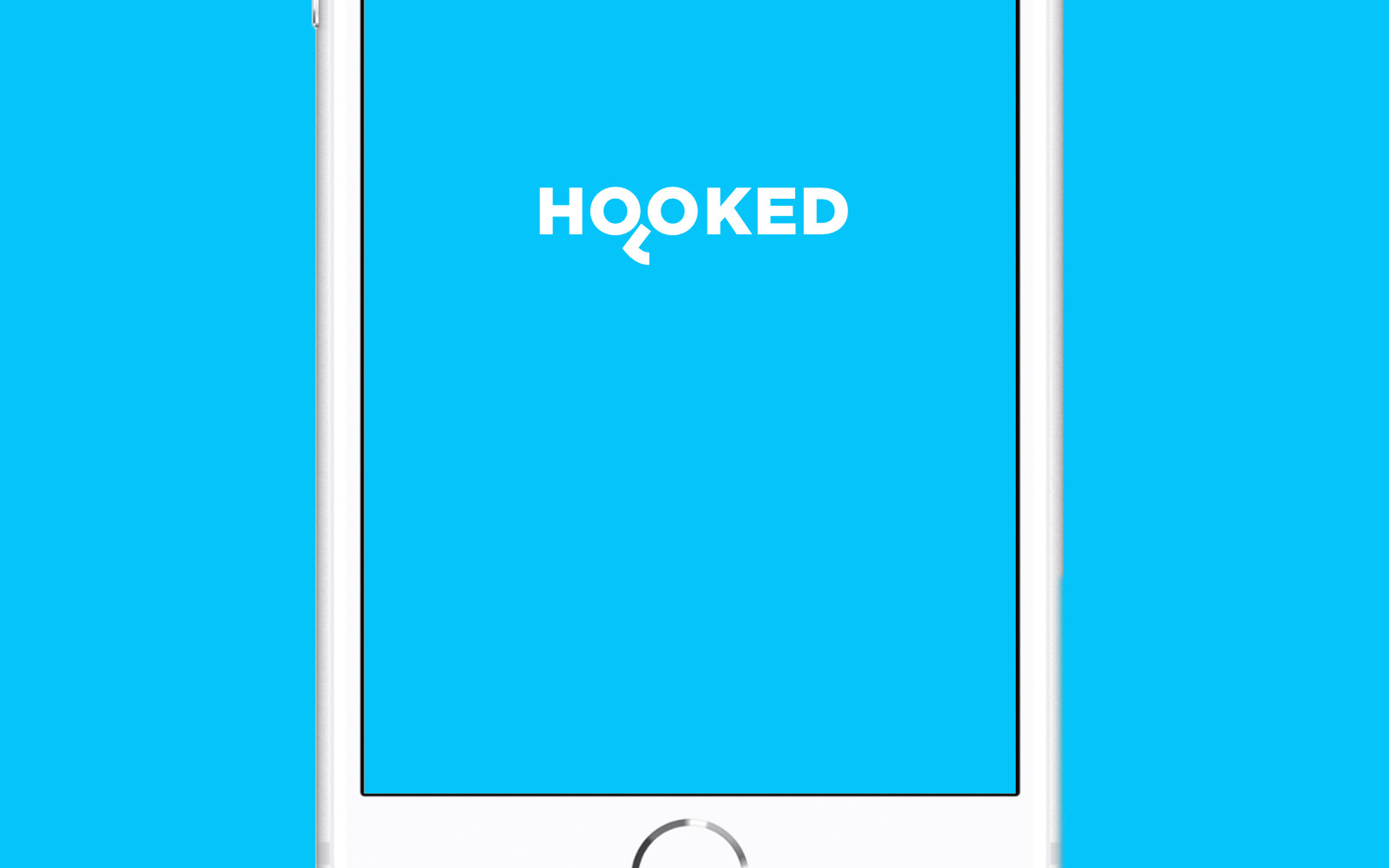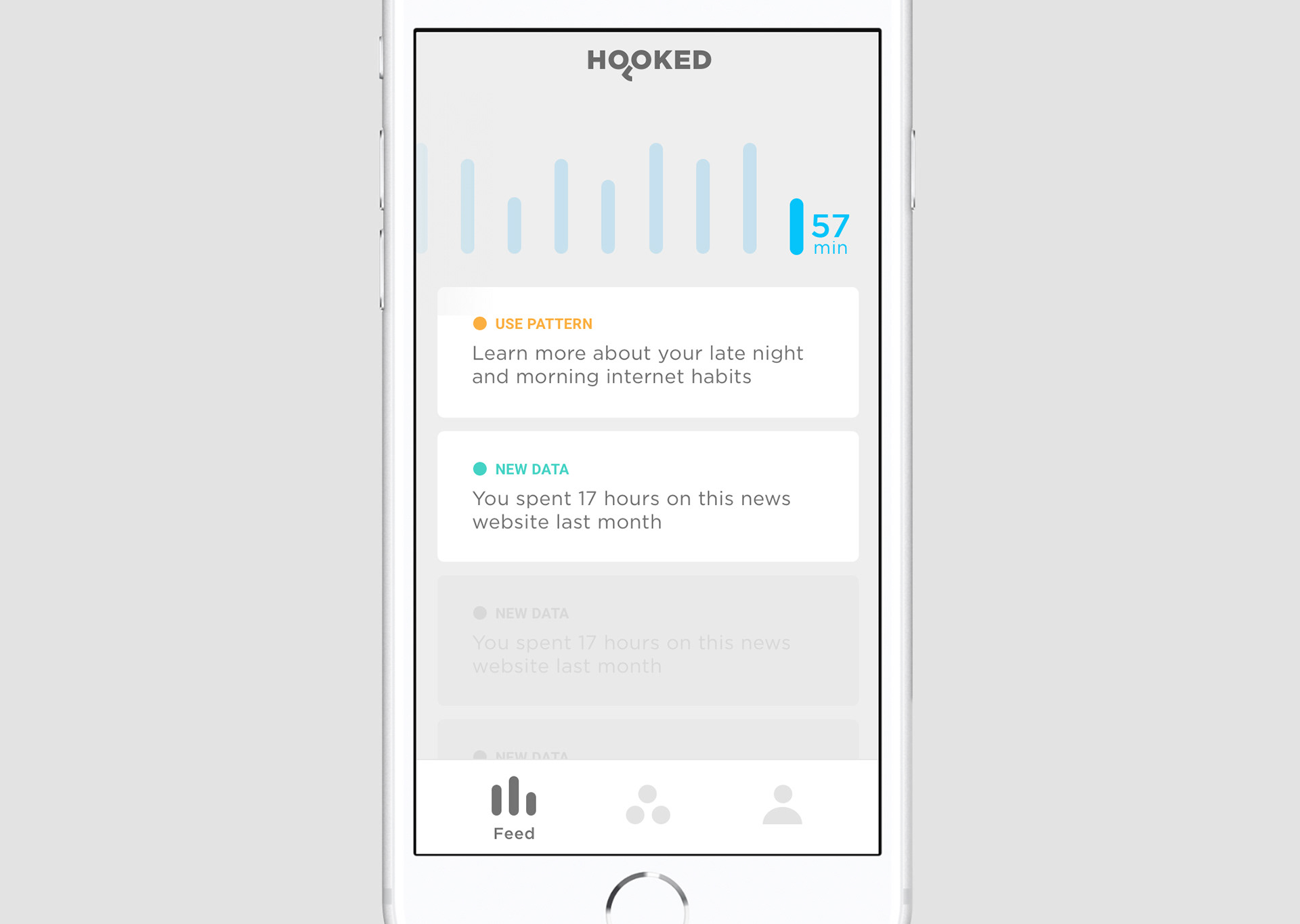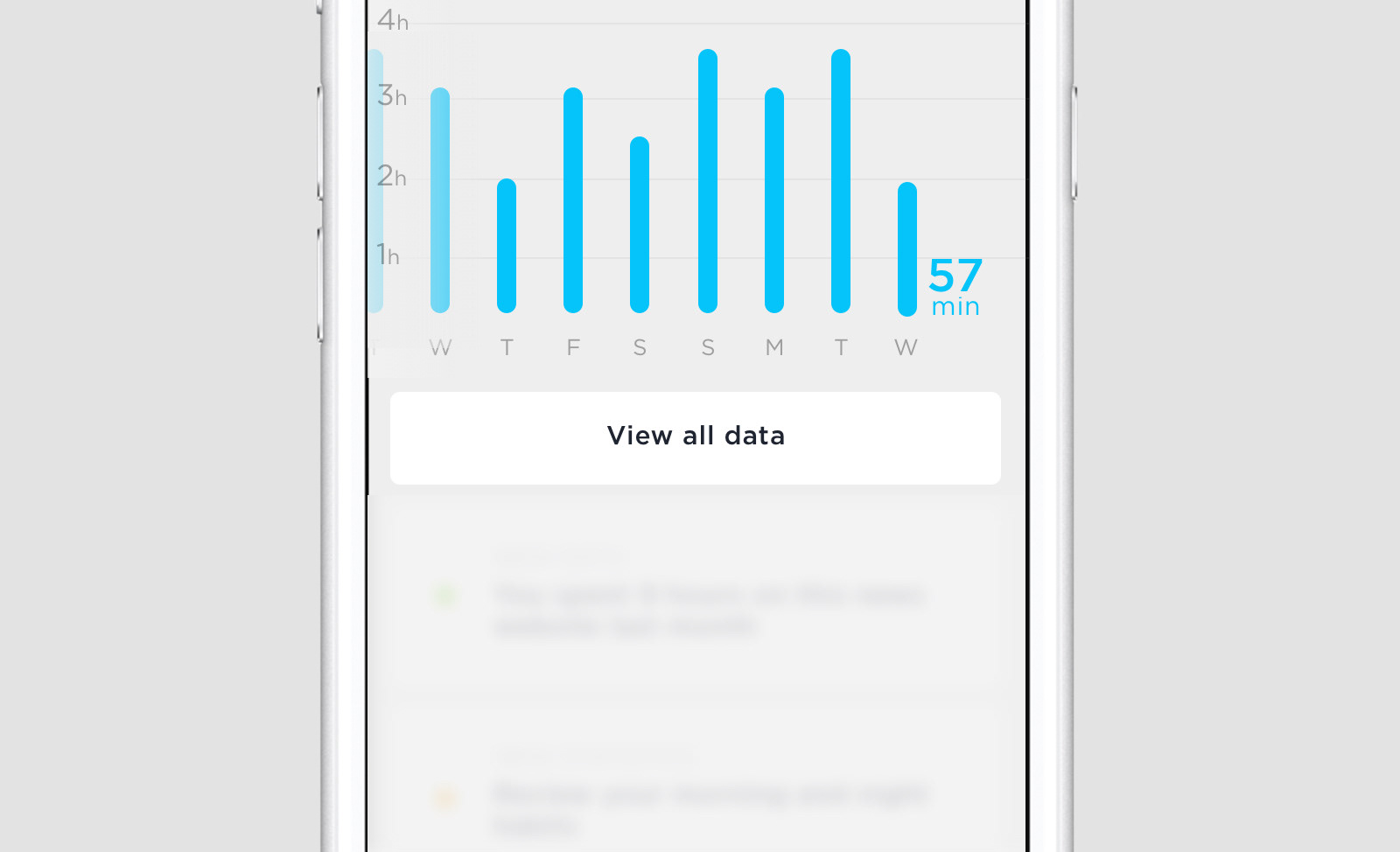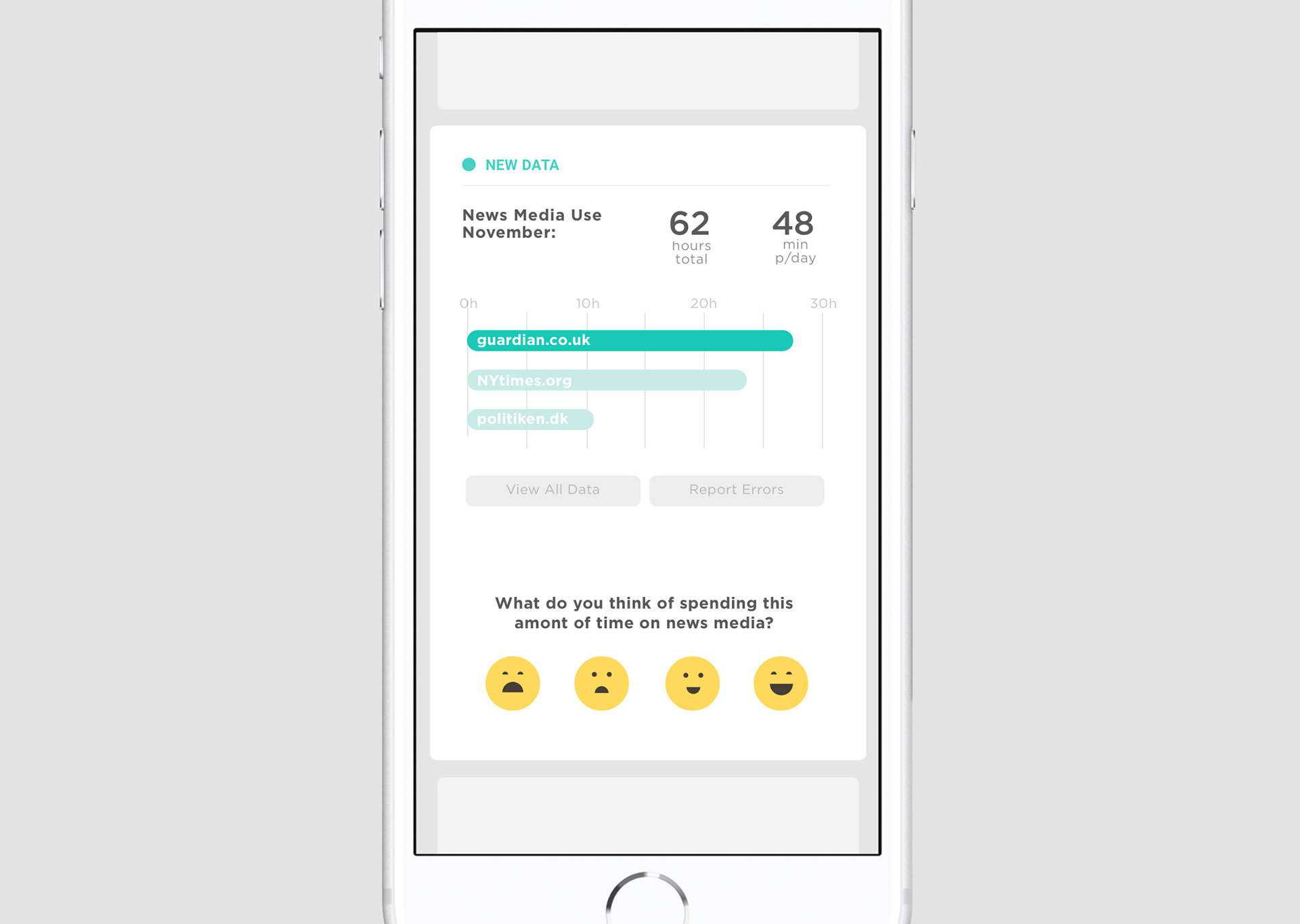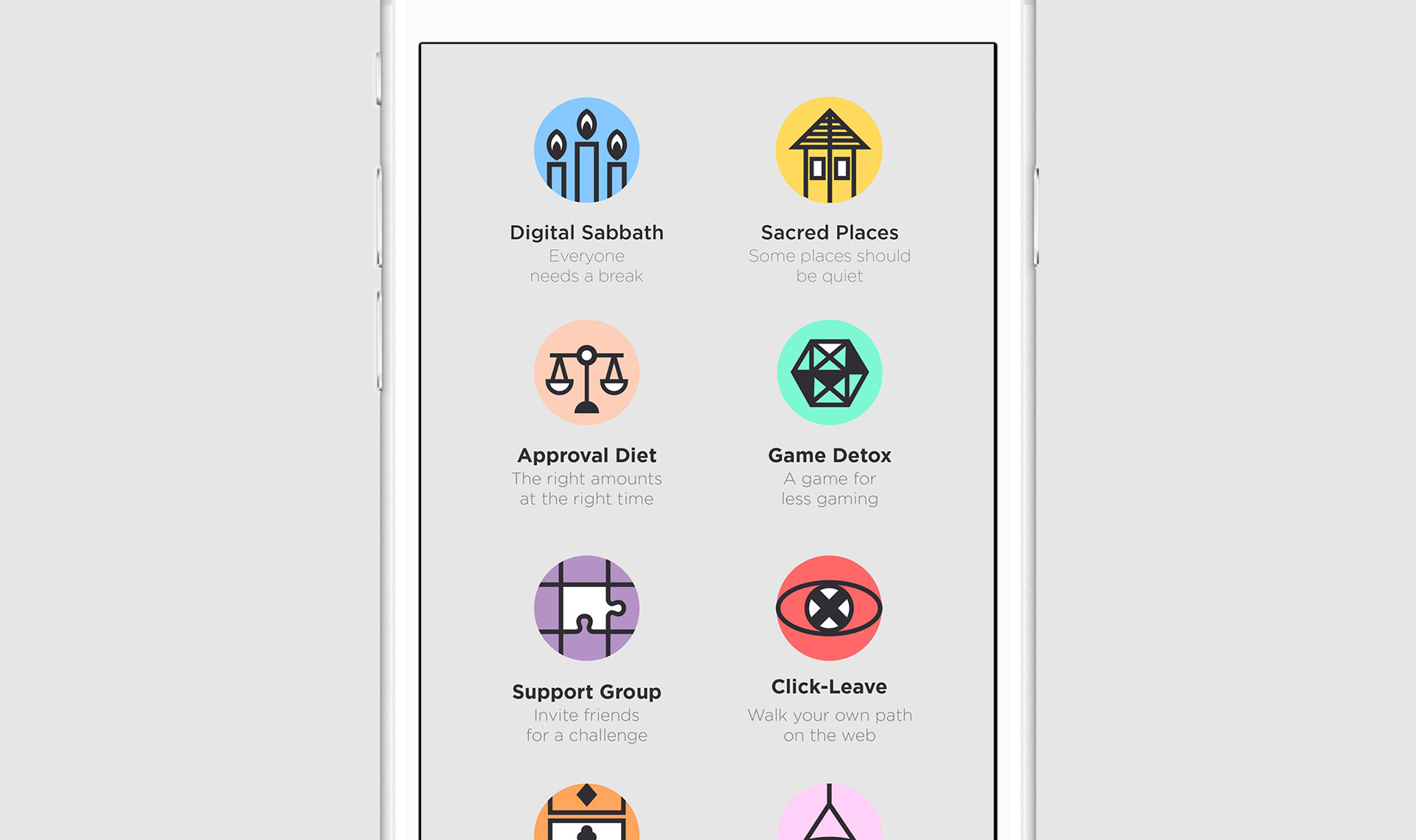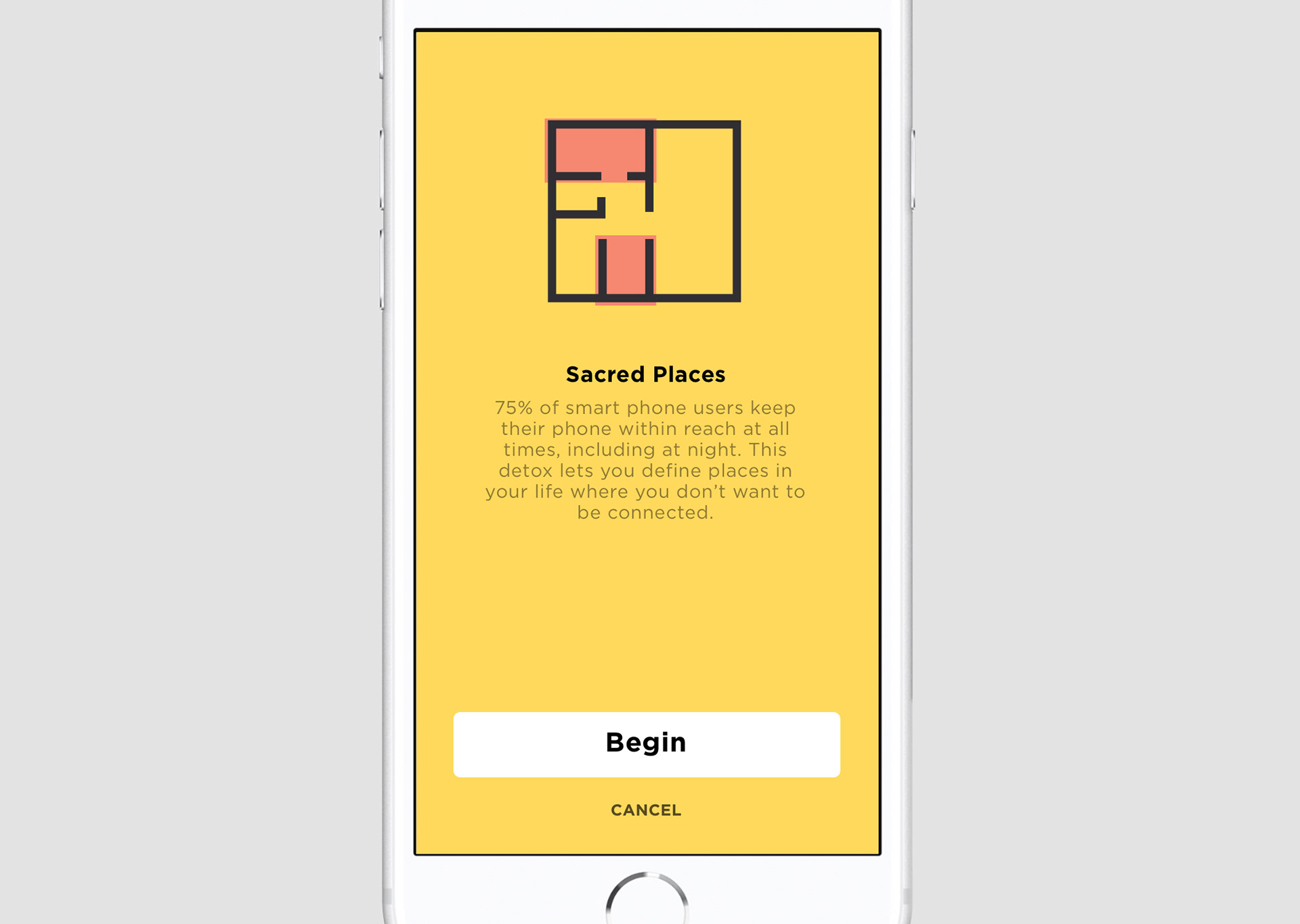 Process
The research on this project mainly consisted of interviews with users and people working in industry. This provided insights into the drivers behind our behaviors from different perspectives. Further on in the concept development phase, different directions were tested with the same people and tailored to them based on their previous answers. Interviews with psychologists and experts in internet and game addiction provided a basis for the concept.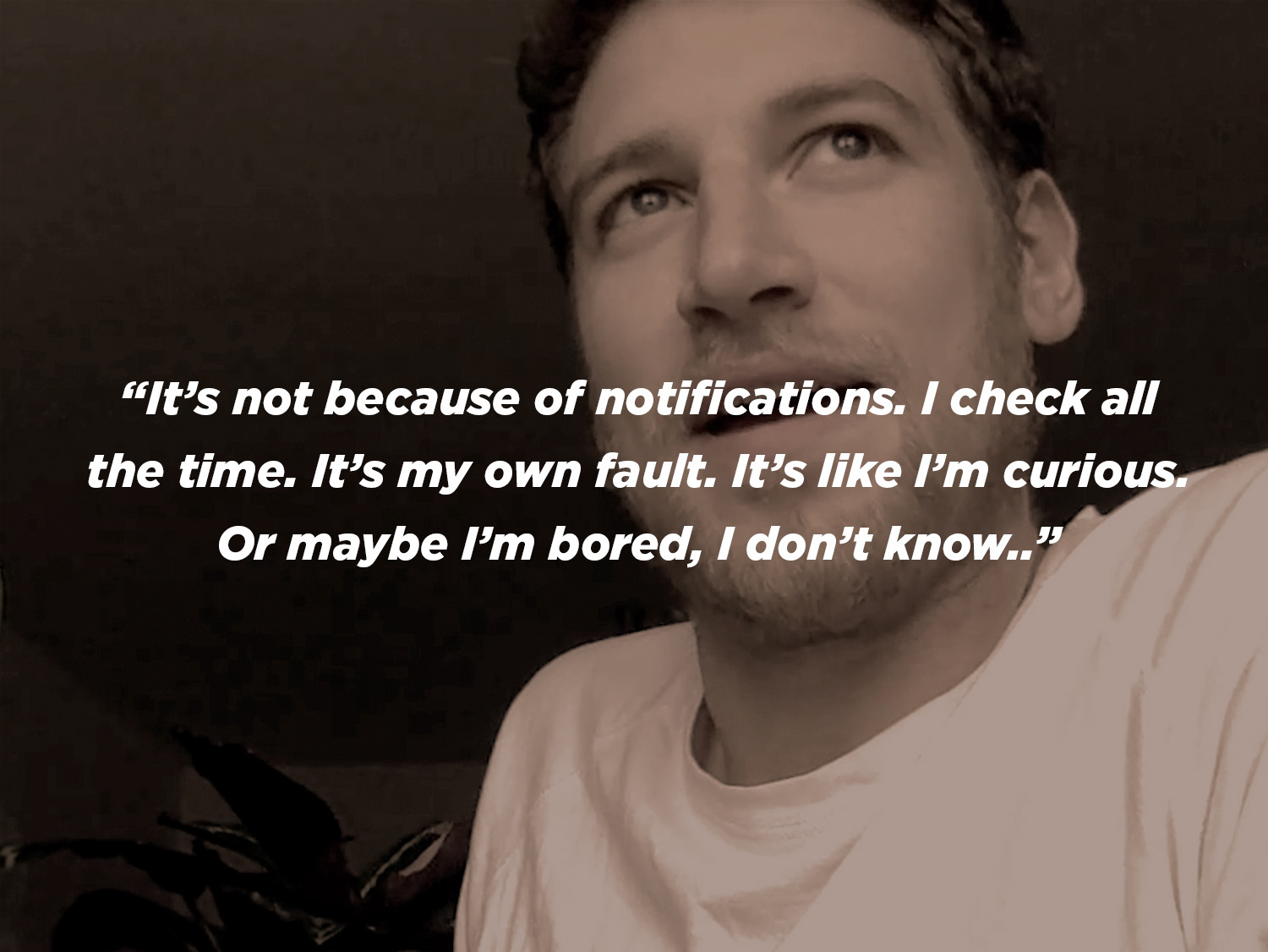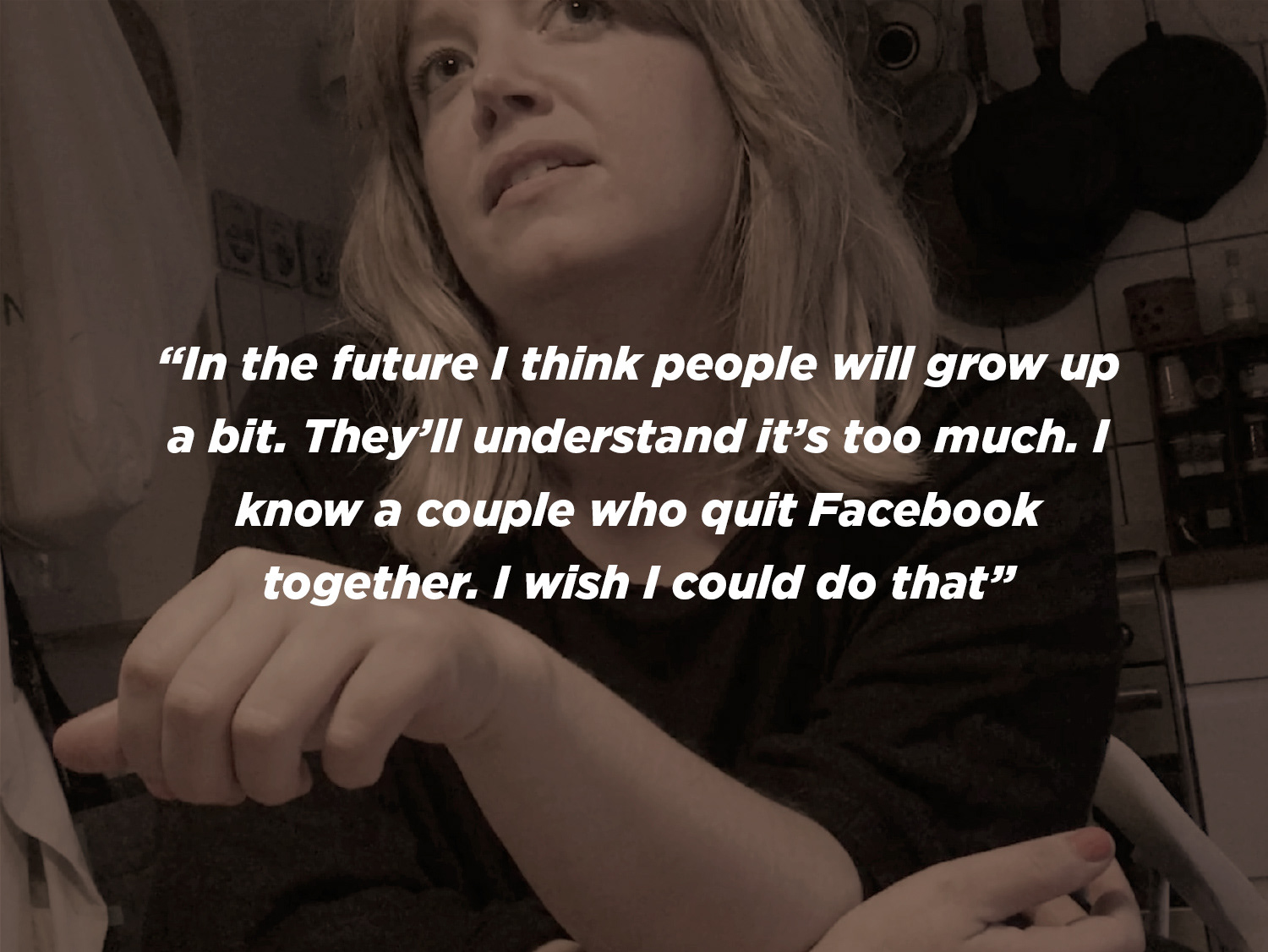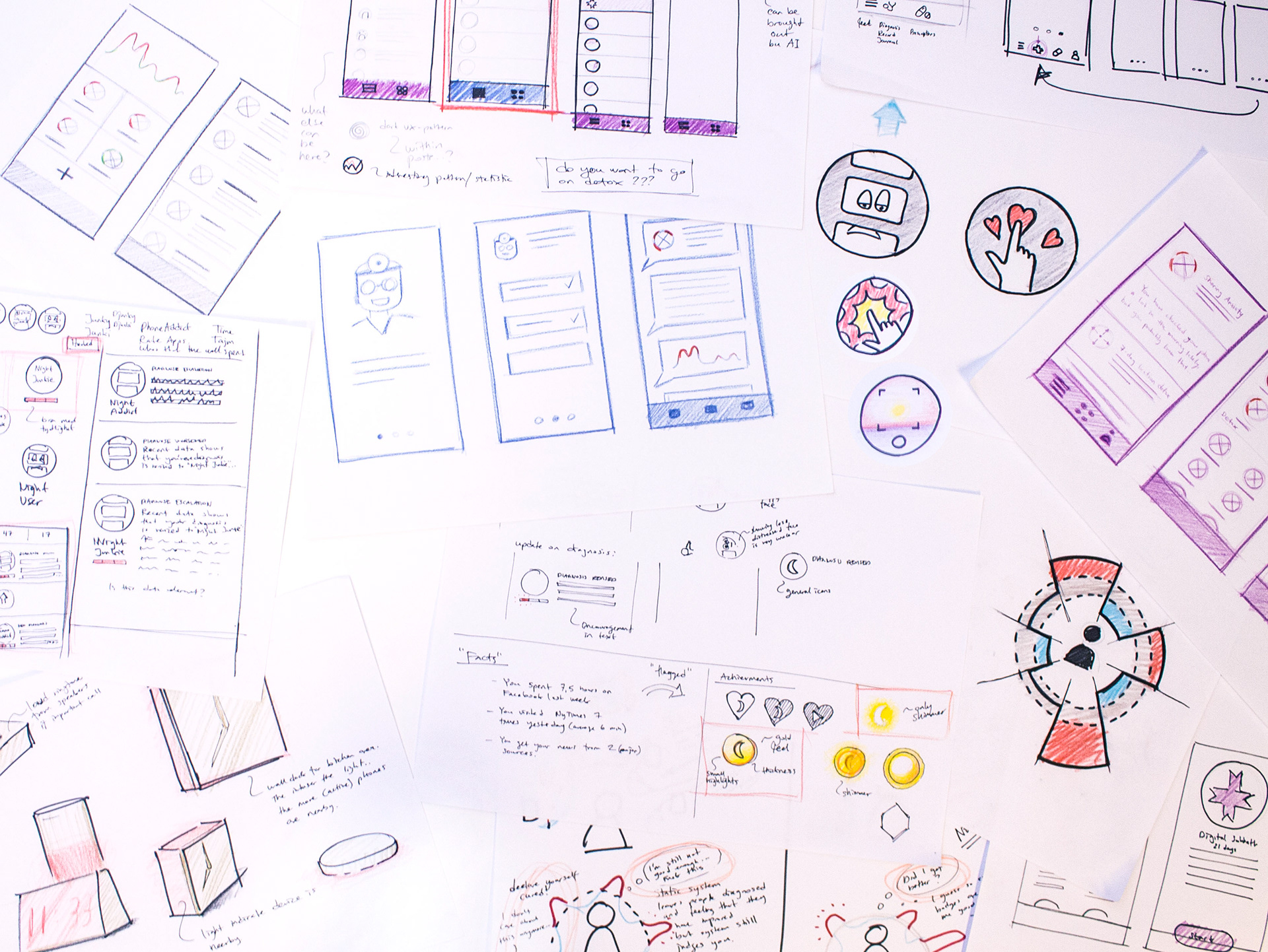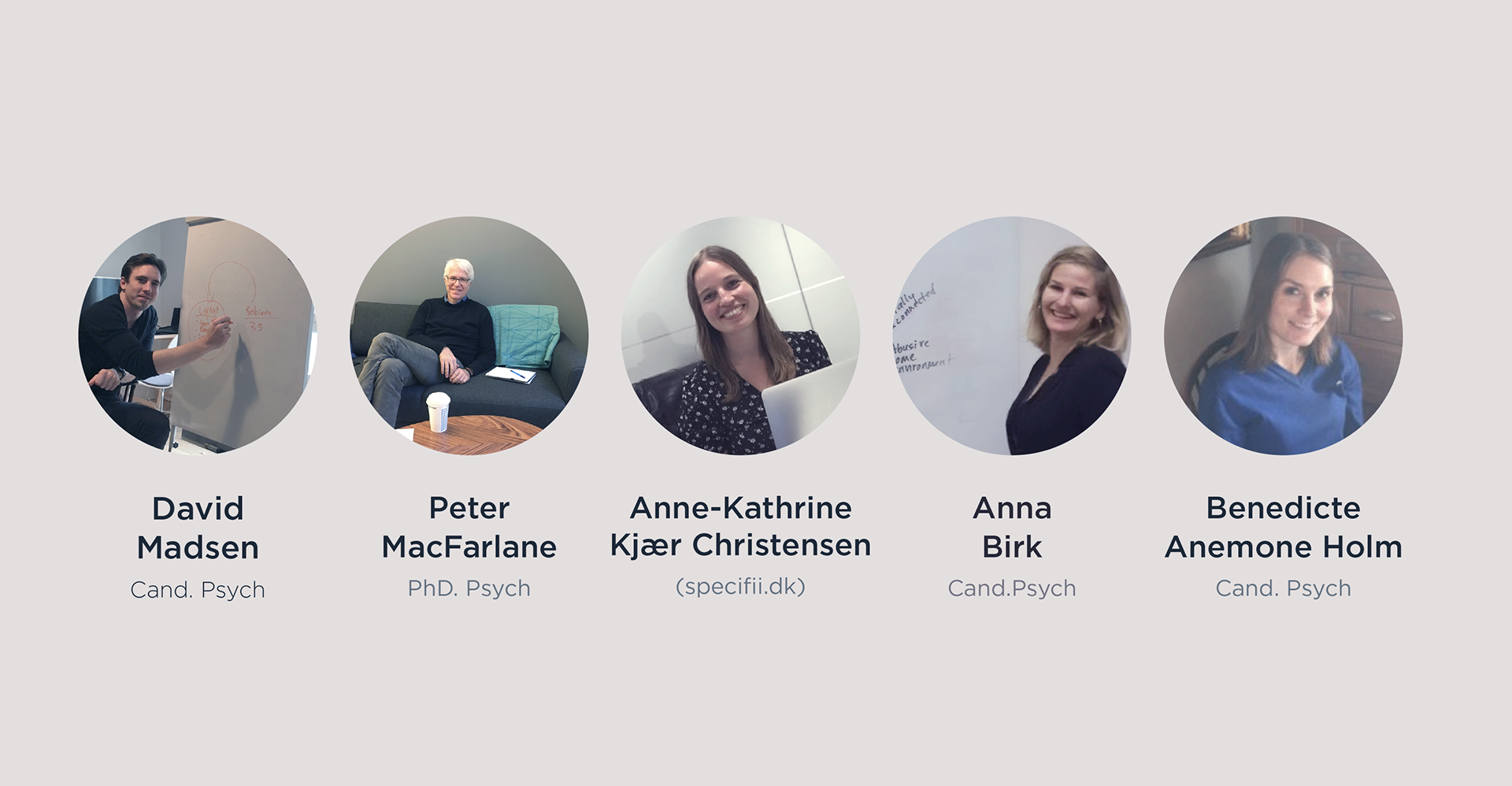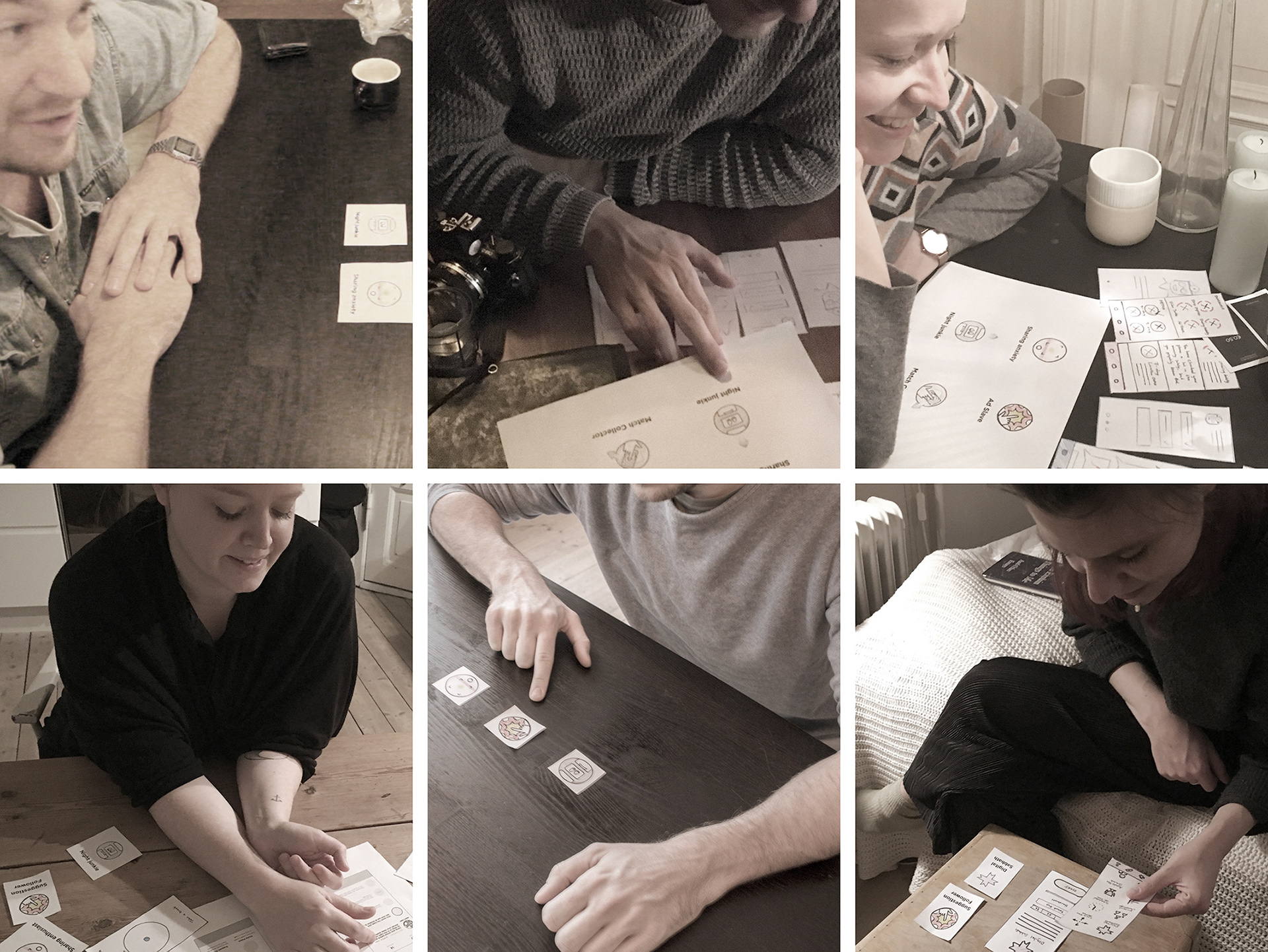 Final Project at Copenhagen Institute of Interaction Design 2017.
Thank you:
Mentor: Shamik Ray (Spotify)

Blair Johnsrude (CIID), Aram Armstrong (IDEO, CIID), Lars Kaltenbach (IDEO), Andreas Refsgaard (CIID), Kirsten Lind, Emma Andersson, Asger Brammer Hansen, Simon Fuchsberger, Robert Kaysen, Ellen Pernille Posselt Lihn
Experts: Benedicte Anemone Holm (cand. psych), Anne-Kathrine Kjær Christensen (
specifii.dk
), Peter MacFarlane(cand. psych), Anna Birk (cand.psych), David Madsen (cand. psych, 
DABECO
)